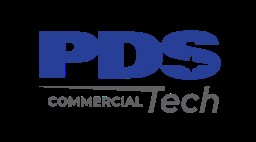 Job Information
PDS Tech Inc

Lab Technician

in

Alachua

,

Florida
PDS Tech is seeking candidates for a Lab Technician in Alachua, FL
As for skillsets, I would say our top 3 should be:
Must Have

Organized and able to multitask

Work independently with minimal direction

Team player with positive attitude

Nice to have

Biology or Chemistry understanding/training

Lab experience
The Technician is responsible, with guidance from Principal Investigators or other senior lab personnel, for executing records in the Science and Technology Team (STT) laboratory in Alachua, FL. The primary function of the STT is to develop novel manufacturing and analytical platforms and technologies for use in cell and viral vector manufacturing.
The Technician will apply their technical skills to complete their tasks/assignments in the STT Laboratories to assist in meeting the goals of the STT group. Duties include executing and reviewing records, preparing buffers, reagents, and tubing assemblies, cell passaging, cleaning the lab. The incumbent is expected to maintain high standards for the work they perform.
Essential Responsibilities:
(50% ) Maintains laboratory organization and cleanliness. Executes routine lab preparations for the production, purification, and testing of viral vectors. These preparations include, but not limited to, buffers, reagents, and tubing assemblies. Assist in executing, recording, and organizing experiments under the guidance from senior lab personnel and/or Principal Investigators.

(35%) Maintaining proper records according to GDP guidelines to support regulatory filings and protection of intellectual property in accordance with relevant required standards.

15% Miscellaneous
Knowledge, Skill, and Requirements:
Minimum Qualifications (must have):
High school diploma with classes in biology, chemistry and mathematics. Ability to perform algebra and understand chemical and biological hazards is critical.

Performs duties independently with direction given by Principal Investigators or senior lab personnel.

Strong attention to detail and ability to adhere to standard procedures. Complies with all company safety, training, quality regulations and procedures. Able to work safely with chemicals and hazardous materials. Exercises practical judgment within broadly defined practices.

Excellent organizational and time management skills, including near and intermediate planning and clear thoughtful written and verbal communication. Skills in Microsoft based programs including Word, Excel, and Outlook. Ability to communicate/work in a dynamic environment. Ability to multi-task.
Preferred:
Associates degree and lab experience in chemistry or biology

Knowledge of cGDPs
All qualified applicants will receive consideration for employment without regard to race, color, sex, sexual orientation, gender identity, religion, national origin, disability, veteran status, age, marital status, pregnancy, genetic information, or other legally protected status.