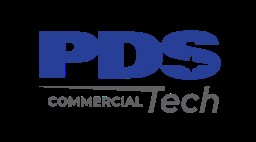 Job Information
PDS Tech Inc

Administrative Assistant

in

Albuquerque

,

New Mexico
Heavy data entry and administrative tasks
BASIC FUNCTION:
Conducts intermediate level administrative support and technical assistance for various departments under general supervision.
ESSENTIAL JOB DUTIES/RESPONSIBILITIES: (functions considered essential as defined by ADA)
 Performs daily office responsibilities (i.e., phones, faxes, copying, filing, mail, typing, etc.)
 Provides mail processing for the office (i.e. incoming, outgoing, overnight packages, certified mail, etc.)
 Meets and greets visitors, liaise with vendors and consultants to coordinate services as needed
 Orders and distributes various supplies and other items (i.e. food, badges) and inventories supplies on a regular basis
 Performs various data entry assignments
 Coordinates various processes and maintains documents and records related to process (may include audits)
 Prepares, monitors and maintains various files, reports, records, systems, and documents including invoices, spreadsheets, etc.
 Provides administrative support as assigned and as needed
 May provide receptionist duties as needed
 May schedule travel arrangements
 May perform analysis and review of various assigned transactions
 May maintain orderliness and cleanliness of conference rooms, boardroom, reception area and kitchens or
other assigned areas as well as all related equipment
 May act as department document control coordinator
EXPERIENCE:
3-5 years
EDUCATIONAL LEVEL:
A minimum of a High School degree or equivalent is required.
REQUIRED SKILLS:
Ability to apply pre-established guidelines to intermediate level administrative and data entry assignments.
Working knowledge of Microsoft products, especially Excel and Word. Organized, effectively manages time, able to prioritize, and take initiative.
Ability to perform both technical and administrative clerical assignments. Good problem solving, listening skills and the ability to effectively
communicate with others, both written and verbal communication, basic reading and writing skills; ability to perform basic mathematical calculations,
ability to work independently, cultivate and maintain professional business relationships, multi-task and maintain equanimity under pressure;
detail oriented, punctual, dependable and flexible. Works well with employees of all levels in organization. Ability to lead safety meeting talks as
scheduled and complete legally required ePrism safety training modules depending on assignment.
PREFERRED SKILLS:
Knowledge of commercial insurance, Acord Insurance form, procurement, and ISO certification is preferred depending on assignment and location.
All qualified applicants will receive consideration for employment without regard to race, color, sex, sexual orientation, gender identity, religion, national origin, disability, veteran status, age, marital status, pregnancy, genetic information, or other legally protected status.