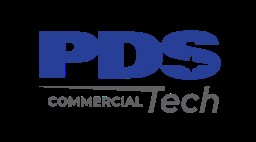 Job Information
PDS Tech Inc

Systems Architect

in

Allen

,

Texas
PDS Tech, Inc. is seeking a Systems Architect in Allen, TX (Remote)
Summary:
The client is looking for a talented and passionate IT Solution Architect to help drive the company's transformation to a leading digital provider of fiber internet services. This architect will be responsible for helping to drive Salesforce and Multi Dwelling Unit application architecture. They will provide architectural design for projects and should have a passion for sharing and helping the development teams to implement industry best practices and design patterns. The position will require extensive expertise and experience in front-end, middle-tier, and backend development working with multiple technologies from Salesforce & Vlocity, Hansen (Sigma), Ericsson (Order Care), Microsoft, Oracle and IBM.
Job Description:
Help define and evangelize the front office system architecture roadmap that can then be used as a guide for project development work.

Create solution architecture designs and documentation, to help drive the successful implementation of projects that helps further the system vision. Documentation would include architecture details, UML sequence diagrams, process flow diagrams, data models, open api specifications, performance expectations, etc

Be a strong advocate for development teams, helping to drive the defined solution architectures to completion and assisting in finding solutions as unknown requirements are found.

Interact with Product Owners, Business Analysts and the user community during the development process to solicit feedback and ensure the best product can be delivered

Identify problems uncovered by testing or user feedback and define and help implement solutions.
Minimum Qualifications:
Experience designing and implementing large solution architectures from vision to post implementation

Experience implementing consistent design principles at all application layers such as client, business logic layer, service stack, and backend

Experience implementing TDD & BDD for large scale enterprise applications.

5+ years of experience with Oracle, MS SQL and IBM DB2 databases

Extensive experience using NoSQL database and caching applications such as MongoDB and Redis.

5+ years of recent experience with the object-oriented programming languages such as C#, Java, Apex, etc.

Strong Object Oriented Architecture/Design skills with a passion for helping others to adopt these principles.

5+ years experience developing Salesforce and ordering applications that are used by both internal and external sales channels.

Well versed in Open API Specification v3, XML, JSON & REST Web Services

Ability to produce UML sequence diagrams and other documentation artifacts as needed for projects

Familiarity with tools and methodologies supporting application design and development including unit testing, database versioning and change control, code reviews, scrum

Strong communication both verbal and written

Ability to work in fast-paced Agile environments to deliver requirements on specified dates

Ability to listen to a problem/situation and distill it into a base understand which can be solved with simple solutions. Strongly Desired:

Experience with telecommunications highly desired.

Experience creating and presenting training and presentation documentation that can be used to grow development team skills.
Education/Experience:
Bachelor's degree in computer science or equivalent experience.
Responsibility level:
Provides direction to Executive Product Owner, Group Manager, Project Manager, Lead Developers, Developers, and QA Testers.

Responsible for overall design, architecture, stability, and performance of front office applications.
Work Environment / Considerations:
The IT teams use a work at home model.

Work requires extensive work using a computer.
All qualified applicants will receive consideration for employment without regard to race, color, sex, sexual orientation, gender identity, religion, national origin, disability, veteran status, age, marital status, pregnancy, genetic information, or other legally protected status.