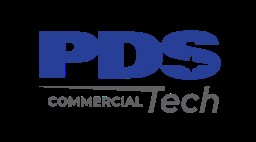 Job Information
PDS Tech Inc

Technical Operator - 1st, 2nd, 3rd

in

Allentown

,

Pennsylvania
PDS is seeking candidates for a Technical Operator position in Allentown, PA
Responsibilities
Evaluates current Equipment utilization processes and practices, identifies areas for improvements, and executes projects as it pertains to each opportunity.

Frontline subject matter expert of equipment setups, equipment diagnosis, troubleshooting and repair.

Produces quality repairs and in-depth predictive and preventative maintenance to reduce equipment downtime.

Perform or supports calibration of production equipment.

Performs or supports equipment Preventive Assessments.

Responsible for creating, documenting and maintaining setup, troubleshooting, repair and PM records.

Provides support to Engineering team for equipment overhaul program.

Maintains accurate level of inventory quantities and components in order to complete preventative and predictive maintenance within scheduling timelines.

Coaches and mentors Technical Operators. Acts in a professional and approachable manner. Possesses strong interpersonal, listening and communication skills.

Directly supports Operation staff on delivering and meeting schedule timelines.

Directly supports Process Engineering on diagnosis and repair of equipment.

Communicates and train employees on their duties, responsibilities and company policies and procedures.
Page Break
Demonstrates and promotes the company vision of the 4 I's: Integrity, Intensity, Innovation and Involvement. Acts as a role model leader.

Applies Good Manufacturing Principles in all areas of responsibility.

Independently and proactively identifies problems/improvement opportunities. Implements solutions to solve problems and to eliminate reoccurrences.

Challenges the status-quo and work cross departmentally in order to identify areas for innovation. Continuously identifies and leads improvements in all processes.

Role model and advocate for safety compliance and mindset. Continuously scans for opportunities to improve safety of personnel and environment.

Builds and maintains collaborative, professional relationships with peer groups.

Displays sense of urgency and flexibility to adapt to changing business needs on a daily. Stays informed about daily business imperatives and responds accordingly.

Eliminates waste, increases effectiveness and maximize efficiency of the operations. Improves safety, quality delivery and cost.

Contributes to the development and execution of the lean transformation of the department.

Coaches Technical Operators in implementing the process/equipment improvements utilizing the Practical Process Improvement (PPI) principles such as Just Do It (JDI), Single Minute Exchange of die (SMED)

Investigates process deviations, identifies root causes and implement corrective actions.

Writes Change Controls pertaining to equipment projects

Provides technical assistance in engineering project designs, machine upgrades.

Completes change controls and action items for equipment upgrades.

Provides and maintains drawings, files, documentation, and training manuals for designs and projects
How will you get here?
Education
High School Diploma or GED, with a minimum of 5 years prior mechanical, electrical, and/or process equipment experience in a production environment. Experience based in a packaging or production-type setting and Associate degree or Bachelor degree preferred.
Knowledge, Skills, Abilities
Mechanical, electrical, or equivalent experience.

Proficient with computer software (MS Office), expertise with spreadsheets and ability to learn internal systems.

Ability to coach and train employees.

Interpersonal skills needed to interact with various types of employees. Good communication skills needed, both written and verbal.

Strong technical writing skills and ability to create Standard Operating Procedure, technical documentation, and communication memos.

Training and Knowledge in Lean, Six Sigma or Practical Process Improvement.

Baseline level of mechanical aptitude, including diagnostic.

Strong analytical and problem-solving skills.

Experience leading machine upgrades including facilitation and knowledge of change control, validation requirements and design/fabrication equipment.

Able to prioritize, multi-task, and respond to shifting priorities.

Ability to work in Packaging Operations and Engineering environments.

Mastery of skills required to read, understand, and adhere to the SOPs and policies of a GMP environment.

5 years + in equipment repair and preventative maintenance.

2 years + leading or self-lead including preventative maintenance scheduling.

Proven ability to work with minimal supervision and accurately prioritize multiple tasks.

Experience with Maximo asset management software preferred

Microsoft Word and Outlook experience preferred.
Physical Requirements
Physical Requirements – Lifting, standing, sitting, walking, and squatting. Ability to lift and load up to 70 pounds of materials onto a machine.

The position is exposed to cold temperatures, below 32 degrees, for more than one hour at a time. The position will be exposed to atmospheric conditions could require special personal protection equipment. 

Must be able to stand continuously (95%-100%)

Must be able to walk frequently (50% - 79%)

Must be able to bend frequently (50%-79%)

Must be able to squat (up to 49%)

Must be able to reach above shoulder level

Vision requirements for this position: close vision (clear vision at 20 inches or less), distance vision (clear vision at 20 feet or more), color vision, peripheral vision (ability to observe an area that can be seen up and down or to the left and right while eyes are fixed on a given point), depth perception (three-dimensional vision) and the ability to adjust focus
All qualified applicants will receive consideration for employment without regard to race, color, sex, sexual orientation, gender identity, religion, national origin, disability, veteran status, age, marital status, pregnancy, genetic information, or other legally protected status.