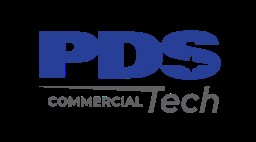 Job Information
PDS Tech Inc

Pilot/First Officer III

in

Anchorage

,

Alaska
DASH - 8 Type Rating Required
Key Accountabilities
• Responsible for safe conduct of all assigned flights while operating the aircraft in accordance with company policies, Federal Aviation Regulations and aircraft limitations.
• Provides leadership and promoting a zero incident safety culture.
• Provides safe, comfortable, and efficient transport of passengers and materials.
• Provides ethical and responsible representation for the company when dealing with business associates, officials, and customers per company policies.
• Performs pilot duties as assigned on any of the aircraft in the fleet.
• Performs the duties of second-in-command as assigned.
• Performs limited office duties as assigned in support of company needs.
Required and Preferred Skills and Experience
• Experienced level, typically 5-7 years of experience.
• Requires a strong understanding of discipline.
• Able to apply knowledge and experience to complex problems and develop recommendations.
• Makes decisions within broad parameters.
• Acts as an informal resource for others with less experience.
• Minimum 1,000 hours total flight time completed/logged
• Minimum 500 hours multiengine airplane flight time completed/logged
• Minimum 100 hours PIC airplane flight time completed/logged
• Minimum 100 hours multiengine PIC airplane flight time completed/logged
DASH - 8 Type Rating Required
Category Name Required Importance Level Last Used Experience
CertificationsFAA Airline Transport Pilot LicenseYes5
CertificationsFAA First Class Medical CertificationYes5
CertificationsFCC Restricted Radiotelephone Operator PermitYes5
EducationHigh School Diploma/GEDYes5
GeneralKnowledge of flight and emergency proceduresYes5
Skills/ExperienceExposure to high decibels of noiseNo5
SoftwareElectronic Flight Instrument System (EFIS)No5
SoftwareFlight Management System (FMS)No5
SoftwareMS OfficeNo5
All qualified applicants will receive consideration for employment without regard to race, color, sex, sexual orientation, gender identity, religion, national origin, disability, veteran status, age, marital status, pregnancy, genetic information, or other legally protected status.