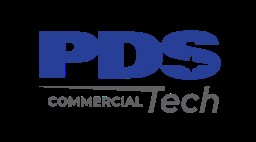 Job Information
PDS Tech Inc

President and Chief Executive Officer

in

Anchorage

,

Alaska
PDS Tech is looking for a self-starter one-person team for a unique opportunity to step in and manage a large portfolio of commercial properties in Anchorage.
Position Requirements:
• Ten years of experience managing a complex enterprise involving finance, real estate development and operations and business strategies.
• Proven track record of managing complex real estate and land lease asset portfolios.
• Good knowledge of financial and accounting terminology and practices.
• Ability to grasp, analyze and act on economic data and trends.
• Good computer skills including knowledge of the suite of Microsoft Office software.
• Ability to make three-year business projections.
Reporting Relationships:
• Position reports to Chair of the Board of Directors.
• Number of Direct Reports: 1 to 3
Compensation:.
• Annual base salary: $140,000
• Incentive compensation: Annually, the Board of Directors will establish an incentive plan for the CEO that is equal up to 25% of the base salary currently being paid to the CEO. This will be paid upon successfully achieving performance goals that are to be negotiated with the Board of Directors on an annual basis. The President of the Board will review the progress in achieving the goals with the CEO and make recommendations to the Board on incentive comp payment. The review and payments can be done on a quarterly basis or annually or a combination of both.
• Paid personal time off: 30 days per year, including vacation and sick leave.
• Health insurance or allowance – TBD.
• BA degree in Business Management, Finance, Real Estate or equivalent. Specific experience may be substituted as appropriate.
Desirable Traits and Skills:
• Excellent communication skills.
• Highly organized.
• Strong work ethic.
• Good interpersonal skills.
• Meticulous attention to detail.
• Proactive nature.
• Possess a Certified Commercial Investment Member (CCIM) designation.
• Possess a Certified Property Manager (CPM) designation.
All qualified applicants will receive consideration for employment without regard to race, color, sex, sexual orientation, gender identity, religion, national origin, disability, veteran status, age, marital status, pregnancy, genetic information, or other legally protected status.