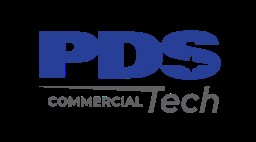 Job Information
PDS Tech Inc

Project Planner III

in

Anchorage

,

Alaska
GENERAL OVERVIEW
Responsible for developing operations work plans per the approved planning processes, generating accurate job packages and cost estimates, obtaining release of planned work orders, and creating task lists. Responsibilities include communication, schedule management, and assisting project team members with their individual contributions to the project. Attend project meetings and assist with determination of project requirements and preliminary schedules. Establishes, monitors, reviews, and evaluates progress of project work plan and calendar. Track the progress and quality of work being performed by design disciplines/trades. Use project scheduling and control tools to monitor projects plans, work hours, budgets, and expenditures. Communicate ideas for improving company processes positive and constructively. Assess risks and hazards to the success of the project and take appropriate measures for avoidance. Typically requires five to seven years of experience. Under general direction and minimal guidance, uses best practices and knowledge of internal or external business issues to improve products/services or processes. Typically resolves complex problems or problems where precedent may not exist. Works independently acting as a resource for colleagues with less experience.
Summary:
The Alpine Shutdown Coordinator position is established in recognition of the need for dedicated shutdown planning and development resources to support more complex and leveraging turnarounds in 2016 and beyond. The primary area of focus is multi-craft or multi-vendor activities which require detailed scope development and execution coordination.
Primary Duties:
• Review work orders assigned to their work center (main work center or operations work center) within SAP
• Develop detailed work scope and execution plan for each work order assigned
• Coordinate the development of craft estimates for each portion of the work
• Develop detailed work packages for appropriate jobs
• Maintain estimate, execution details and resource requirements in SAP
• Coordinate execution details with Operations to ensure energy isolation and permit requirements are met
• Coordinate execution details with schedulers to ensure an accurate total shutdown schedule
• Review shutdown work lists for orders which may impact their assigned work or required resources
• Work with shutdown team to identify and resolve potential conflicts in resources and work areas
• Coordinate the development of shutdown plot plans to show work areas, laydown areas, crane set locations, blast zone restrictions, emergency response access, etc.
• Work with schedulers before, during and after the shutdown to ensure the schedule status is accurate and potential problems are identified as early as possible
• Coordinate the communication between all crafts during work execution to ensure successful completion
• Participate in pre and post shutdown reviews to support continuous improvement
• Incorporate safety and cost efficiencies in all work package designs
Required Skills & Experience:
• Extensive field experience, preferably in a North Slope core maintenance and/or Turnaround role
• SAP proficiency
• Solid understanding of critical path scheduling
• Attention to details
• Good verbal and written communication skills
• Ability to work well with others and coordinate multi-craft, intra and intercompany communication
• Minimum of 8 yrs oilfield experience with 3 yrs planning and/or execution oversight responsibility
• Working knowledge of crafts and discipline interactions, to include electrical, mechanical piping, structural, scaffolding, insulation, etc.
• Experience with major vessel internal inspection, rebuild, and coating execution
• Proficient with reading of P&IDs and isometric drawings
• Working knowledge of Microsoft Office Suite
Required Certifications/License:
• Valid Drivers License
• NSTC Card
Physical Requirements:
• Ability to climb fixed ladders
• Ability to climb, stand on platforms
• Ability to lift 50 lbs. as necessary
Work Environment:
• Extreme weather environment to include below zero temperatures, high winds, fog. Walking surfaces outside are very slippery in the winter time.
All qualified applicants will receive consideration for employment without regard to race, color, sex, sexual orientation, gender identity, religion, national origin, disability, veteran status, age, marital status, pregnancy, genetic information, or other legally protected status.