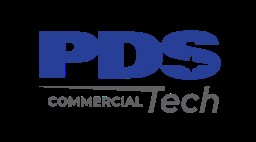 Job Information
PDS Tech Inc

Ticket Counter Associate

in

Anchorage

,

Alaska
Description
If you are selected as the ticket counter agent, you would be responsible for providing timely passenger check in, boarding and other ancillary related services for up to 20,000+ passengers and their baggage each month per established processes.
Your responsibilities may include:
Provide information in a professional manner to passengers, flight crews, operations support, and others, as needed
• Conduct the passenger boarding process in a timely and efficient manner
• Respond and assist during irregular operations caused by weather and/or mechanical delays, including informing passengers of such delays
• Receive and process calls from travel planners, passengers, operations support, and others.
• Report safety and operational improvement opportunities through the reporting process
• Conform to the most-current health protocols to protect yourself and other workers from the spread of the Covid-19 virus
• Provide, arrange, or direct assistance to passengers which may have special needs
• Coordinate with other air transportation providers in the event of delays to assist with passenger and baggage transfer and processing
• Follow security procedures for passengers and airport facilities
• Process lost, delayed, and damaged baggage claims
• Store and appropriately dispose of abandoned articles
• Maintain a clean and professional airport office and ticket counter area
• Ensure medical samples are handled appropriately
• Create and maintain operations reports
• Create documents related to work processes and or procedures
• Provide general administrative assistance to Ticket Counter Supervisor
• Learn and perform basic functions of the passenger reservation system
Basic/Required:
• Must be legally authorized to work in the United States as a U.S. citizen or national, or an alien admitted as permanent
• resident, refugee or asylee
• 3+ years of experience in an administrative role working directly with the public
• 3+ years of experience in a customer service-related role
• Currently Hold or have the ability to obtain a state issued Airport Secure Identification Display Area badge
• Willing and able (with or without reasonable accommodation) to perform/comply with the following:
• Lift and move up to 70 pounds
• Stand for long periods of time
• Work all days and evenings of the week, including weekends, to meet specific flight schedules per established work
• guidelines
• Work unscheduled overtime and holidays
Preferred:
• 5+ years of experience in aviation ticket counter/passenger service industry
• Previous experience using Sabre, Apollo, Fast Air or similar aviation passenger check-in system
• Proficiency in Excel, Word, and PowerPoint
• Knowledge of airport passenger services and/or North Slope operations
• Ability to work in a fast-paced, changing environment with minimum supervision
• Ability to read, hear and comprehend simple instructions, short correspondence, and memos
• Takes ownership of actions and follows through on commitments by holding others accountable and standing up for what's right
• Delivers results through realistic planning to accomplish goals
• Listens actively and invites new ideas for exchanged opinions, then influences and acts to drive positive performance and
• achieve results
• Builds positive relationships based on trust and seeks collaboration across organizational boundaries to achieve goals
•
Looking for an agent with experience in customer service, or as a ticket counter agent for an airline.
Category Name Required Importance Level Last Used Experience
EducationHigh School Diploma/GEDYes5
GeneralCustomer ServiceYes5
GeneralAbility to Multi-TaskNo5
Skills/ExperienceiLogistics management systemNo5
Skills/ExperienceOrganizational SkillsNo5
SoftwareMS OfficeYes5
All qualified applicants will receive consideration for employment without regard to race, color, sex, sexual orientation, gender identity, religion, national origin, disability, veteran status, age, marital status, pregnancy, genetic information, or other legally protected status.