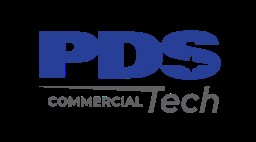 Job Information
PDS Tech Inc

General Assembler-2nd and 3rd shift

in

Appleton

,

Wisconsin
Requires mechanical and/or electrical aptitude/interest. Reads engineering drawings to assemble, rebuild, and repair electrical and mechanical components of machinery. Sets up and operates a variety of power tools (such as drill press, band saw and stud welder), to assist in the assembly of machines and components. Also, must be able to use a variety of hand tools. Works unsupervised and provides training and cross-training to other employees. Coordinates with engineering personnel, and makes changes as required to update print packages.
QUALIFICATIONS REOUIRED
This position requires ability to learn mechanical and/or electrical assembly. Must have good dexterity.Must be computer literate and capable of reading engineering drawings. Must be capable to set up and operate power tools. Requires a team player who is quality conscious, industrious and detail oriented.
l) Applies electronic theory and/or mechanical ability to layout, build, test, troubleshoot, repair and modify equipment.
Assembles components, subassemblies and systems according to engineering drawings. Positions and aligns parts in specified relationship to each other. Mounts assembled components and attaches functional and cosmetic hardware such as caps, clamps and knobs.
Connects components and routes wires between individual components, using connectors, terminals, soldering and other wiring procedures. Verifies alignment and tolerances of moving parts using measuring instruments such as dial indicators and thickness gauges.
Sets up and operates a variety of hand tools such as drill press, saws, shear and break. Operates tow motor, pallet jack, hoist, pipe bender, pipe threader, and overhead crane to aid in the safe handling of raw materials and fabricated parts.
Uses business system to enter time spent working on assemblies/subassemblies and to complete operations.
Prepares pipe using grinders, saws and sand blasting equipment.
Uses hydro-testing equipment to test pipe.
Uses basic hand tools (screw drivers, wrenches, wire strippers, arbor press, etc.) which are supplied by CMD.
Completes inspection checklist and inspects equipment for quality.
Coordinates with engineering to ensure Engineering Change Requests are submitted.
2nd2:25p-12:55aM-Th10 hr shift
3rd9:30p-8aM-Th10 hr shift
All qualified applicants will receive consideration for employment without regard to race, color, sex, sexual orientation, gender identity, religion, national origin, disability, veteran status, age, marital status, pregnancy, genetic information, or other legally protected status.