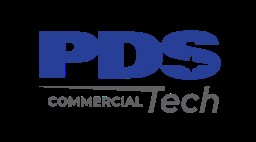 Job Information
PDS Tech Inc

Manager of Supply Chain

in

Appleton

,

Wisconsin
GENERAL CHARACTERISTICS
This position is responsible for management of the Order Processing Cell,-for Procurement, Inventory Control, and the Receiving & Shipping departments of the Company. This position optimizes product cost, product quality and product delivery via implementation of negotiating skills and vendor metrics. In addition, this position provides support to all areas of the Company, specifically Sales, Engineering / Product Development, Production and Accounting. This is an exempt position that may require in excess of a 40-hour week in order to effectively carry out the listed job duties.
ESSENTIAL DUTIES
l . Supervises personnel in the Order Processing Cell, Procurement, Inventory Control and
Receiving/Shipping functions. Trains, mentors, coaches, and evaluates direct reports. Assigns work, approves time off, sets priorities. Is responsible for staffing planning and scheduling, to meet the Company's production needs. Resolves conflict in a fair and just manner.
Oversees the configuration and generation of the universal schedule for production, based upon production capacity. Ensures that work is properly scheduled in the Company's ERP system, to drive demand. Responsible for procurement and material requirements planning. Manages the generation of requirements for parts, labor, and raw materials. Objective is to balance flow, to achieve on-time delivery. Ensures that traveler documents are created accurately, and distributed, as needed, to Fabrication and Assembly.

Responsible for the global purchasing and subcontract-purchasing efforts. Responsible for all Company make or buy decisions. Negotiates best possible price for purchased parts based on the quantity, quality and delivery. Works with supplier contacts to establish qualified suppliers. Creates partnerships with strategic suppliers to aid CMD in the development of new products and services. Develops metrics to measure supplier performance and drive improvement in the areas of price, quality, and delivery.
Page 2
POSITION: AND CONTINUOUS IMPROVEMENT
ESSENTIAL DUTIES (Continued)
Provides direction for efficient flow of parts through the Inventory Control areas. Ensures that inventory and kits are accurate, just-in-time, and that inventory turns meet expected levels.

Oversees Order Processing Cell, procurement and Inventory Control, Receiving & Shipping activities to ensure best practices are being applied, to support the Company. Prepares and/or reviews data to evaluate department processes, to identify trends and opportunities for improvements and problem resolution. Ensures that all department members are cross trained to support multiple functions of the team.

Designs control systems to coordinate activities and production planning, to ensure that purchased parts meet quality standards. Identifies root causes of cost deviations and implements solutions.

Ensures that Shipping practices comply with Company, local, and federal shipping guidelines and rules for shipping parts and/or machinery domestically and internationally. Ensures parts and machinery are properly packaged to prevent damage during shipping.

Visibly supports continuous process improvement activities. Participates in rapid improvement events.
Applies continuous improvement practices to one's job. Supports transition activities, as required. Maintains an open mind throughout the change process. Works with others to continuously fuel improvement throughout the Company.
OUALIFICATIONS REOUIRED
A Bachelor's Degree in Supply Chain Management, Industrial Engineering or equivalent experience or training, and a minimum of eight years' experience in the engineered-to-order machinery industry, or equivalent experience or training. Must have excellent interpersonal, supervisory and leadership skills. Knowledge of supply chain and contract negotiations, manufacturing procedures and/or processes, and experience with ERP systems used to manage the business is required. Must have a high understanding of technical descriptions for machinery components process flow, continuous improvement, and strong negotiations skills? Working knowledge of DFx, data analytics and 6-sigma techniques are beneficial.
All qualified applicants will receive consideration for employment without regard to race, color, sex, sexual orientation, gender identity, religion, national origin, disability, veteran status, age, marital status, pregnancy, genetic information, or other legally protected status.