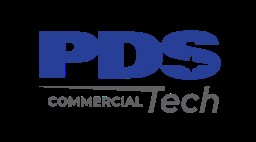 Job Information
PDS Tech Inc

Materials Distribution Coordinator-1st Shift

in

Appleton

,

Wisconsin
Temp to Hire Opportunity!!
This position performs the key function of coordinating the receipt and disbursement of both purchased and fabricated parts for the manufacturing operation. Coordinates between the fabrication and purchasing areas to assure that all line items for work orders are available before release of kitted parts to assembly. Purchased parts requiring rework are pulled, matched up to the fabrication print and released to fabrication. This position is responsible for all inventory transactions and accuracy of the perpetual inventory records (cycle counts). Tags all suspect material items and processes non-conformance records. Processes engineering change notices by pulling incorrect items from work order and putting in the correct items.
Interfaces with all departments to ensure timely and accurate receipt of products. Reviews and resolves work order discrepancies.

Responsible for efficient flow of parts through inventory control. Supplies materials throughout the entire manufacturing organization.

Identifies and organizes those purchased and manufactured parts on the shelves according to company number.

Issues production receipts and kits-up purchased and manufactured parts of shop orders to be released for assembly once the kit is complete.

Operates a forklift, pallet jack and crane to move the materials to their proper area and in general, keeps a neatly organized area for inventory accuracy and safety purposes.

Responsible for identifying non-conforming parts and following Quality Control procedures to ensure parts in inventory meet specifications.

Assists supervisor in conducting cycle counts. Investigates discrepancies between perpetual inventory book count and actual inventory. Assists periodic physical inventory count.

Verifies items received to the packing slip. Receives items into the computer. Verifies parts are marked correctly with a company code and moves parts to their respective areas.

Assists in all aspects of spare parts orders. These tasks include proper packaging of items for damage free shipment and completion of proper paperwork for shipment, including customs requirements.

Assists in preparing machinery for shipment to customers. Tasks include properly protecting machinery for transportation, conducting final and quality audit checklists, and photographing machinery. Assures that safe shipment fastening procedures are followed.
An Associate's Degree in inventory control, logistics, or manufacturing and/or equivalent experience or training, plus one year of experience in inventory control. Must have ability to read print packages for kit cart assembly, diversified organizational skills plus literacy in computer skills. Must have working knowledge of an integrated manufacturing system. Position requires strong ability to pay attention to details. Must be highly reliable and work with minimum supervision. Must be a good organizer and decision-maker. Good communication skills required.
Mon-Fri 7:30am to 4:00pm
All qualified applicants will receive consideration for employment without regard to race, color, sex, sexual orientation, gender identity, religion, national origin, disability, veteran status, age, marital status, pregnancy, genetic information, or other legally protected status.