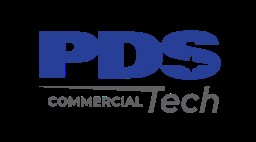 Job Information
PDS Tech Inc
Senior Subcontract Buyer

in

Appleton

,

Wisconsin
This position is responsible for the procurement of subcontract manufactured items, subcontract assembly operations and delivery in accordance with quality and manufacturing standards as determined by Company guidelines. Provides Project teams with a single point of contact to schedule, coordinate, and track all aspects of project purchases and subcontracted production. Communicates required schedules to the Project Team to ensure timely completion of designs, specifications, production and procurement. Tracks supplier progress and effectively manages their performance to ensure quality and on-time completion of all purchased items.
Has full responsibility for the timely and effective procurement of all items for assigned projects. This includes items such as: fabricated components; machined components; sheet metal components; subcontract assembly; materials; tooling; miscellaneous purchased parts or other items as assigned by the Procurement Manager.
Negotiates and places orders or contracts for complex technical materials, services and equipment.
Ensures timely and accurate information exchange with the Project Team regarding procurement plans, schedules, anticipated workloads, procurement status, budget performance and acts as a liaison between engineering, technical staff and suppliers.
Maintains a qualified supplier base that can effectively and efficiently respond to the needs of the company and acts as the prime liaison between assigned specialty suppliers and the North American Procurement organization.
Responsible for vendor product quality and coordinates all matters regarding quality, design, specifications and manufacturability to ensure compliance with all contractual obligations and compliance with Vendor Quality Assurance Program.
Provides regular feedback to Engineering regarding vendor concerns with item availability, specifications, and manufacturability.
Provides support for start-ups with rush items as needed for equipment installation.
Assists in the ongoing optimization of planning and procurement operations with regards to policies, procedures or coordination with other departments (Finance, Manufacturing, Engineering) to achieve and improve quality, project delivery performance and cost effectiveness.
Bachelor's degree in Engineering and a minimum of 10 years' experience in a manufacturing business in the field of Purchasing or Materials Management.
Must have a working knowledge of contract law and purchasing functions.
Material requirements planning (MRP) knowledge and CPM (Certified Purchasing Manager) are also preferred.
Must possess computer skills using application software.
Experience in purchasing manufactured/engineered items and experience reading and interpreting machining/fabrication drawings.
Experience within a manufacturing/machining environment a plus.
General college level mathematical skills are required. A working knowledge of basic accounting principles and mathematics of economics (time value of money) is preferred.
Strong negotiation skills.
Clear and precise verbal and written communication skills.
Must be able to apply principles of logical thinking to a wide variety of problems. Must be able to work with and draw conclusions from a variety of non-verbal data (formulas, economics statistics, graphs, etc.)
Ability to manage multiple conflicting priorities in a fast-paced environment.
Self-directed and motivated.
Ability to understand issues domestically and internationally and communicate effectively with clients.
Must be able to work independently and effectively with management and employees at all levels.
While performing the duties of this job, the employee is regularly required to sit; use hands and fingers; reach with hands and arms; and talk and hear.
The employee is occasionally required to stand, walk, and climb or balance, including long periods of standing. Movement through shops and supplier facilities.
Specific vision abilities required by this job include close vision, distance vision, color vision, peripheral vision, depth perception, and ability to adjust focus.
Visual acuity is required to read and produce accurate materials.
Use of keyboards, telephones, copiers, fax.
All qualified applicants will receive consideration for employment without regard to race, color, sex, sexual orientation, gender identity, religion, national origin, disability, veteran status, age, marital status, pregnancy, genetic information, or other legally protected status.