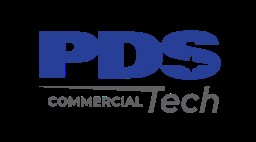 Job Information
PDS Tech Inc

Software Engineer

in

Arlington

,

Texas
PDS Tech, Inc. is seeking a Software Engineer
You will demonstrate success by:
• Applying knowledge of software architecture to design and develop requirements for large scale future simulation applications
• Designing, developing and integrating software architectures using COTs toolsets
• Defining and creating new simulation models using established techniques
• Designing, developing, coding, integrating and testing simulation software to meet requirements
• Designing computer architecture, simulator networks, software interfaces, and software infrastructure
• Understanding, and supporting Software compilation using a variety of tools
• Being responsible for operating systems installation and configuration
• Troubleshooting issues with computational equipment configuration and interfaces
• Configuring and troubleshooting networks of deliverable equipment
• Being responsible for requirements, design, development, integration, testing and verification of simulation interfaces
• DoD Secret Clearance is required to start, ability to obtain Higher clearance desired.
• Master's Degree or equivalent experience in an engineering discipline or,
• Bachelor's Degree in Computer Science, Computer Engineering or related discipline
• Knowledgeable in Algorithm performance and design. Able to apply knowledge to improve existing runtime of software algorithms.
• Knowledgeable in Software Compilation, including setup and usage of various compilers, utilities and IDEs, e.g. Visual Studio, GCC, CMake.
• Knowledgeable in various source code control methods (Git, SVN, ClearCase, etc.)
• Knowledgeable in Linux operating systems installation and configuration, and general system-level configuration
• Management of a software baseline, including branching, merging, building, maintaining, and installing software
• Previous simulation system experience required; training system simulation experience preferred
• DDS Experience required
• 5-10 plus years C++, C post degree required
• 5-10 plus years Linux development environment required
• Prefer 5-10 plus years of direct software development experience post degree
• Experience with Diskless Cloud infrastructure, with SAN and NAS systems
• Virtual environment experience (VMware, HyperVisor, etc.) desired
• Candidate should be a fast learner with very strong analysis and problem-solving skills
• Ability to carry tasks through to completion with only general technical direction
• Experience working in a team environment
• Good communications skills
• Microsoft Visual Studio, and/or gcc experience required.
• HLA/DIS experience a plus
All qualified applicants will receive consideration for employment without regard to race, color, sex, sexual orientation, gender identity, religion, national origin, disability, veteran status, age, marital status, pregnancy, genetic information, or other legally protected status.