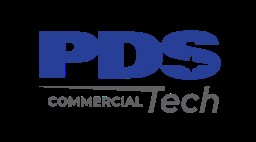 Job Information
PDS Tech Inc

Warehouse Operators

in

Ashburn

,

Virginia
PDS Tech Inc. is seeking Warehouse Operators for an assignment in Ashburn VA
Position Summary:
Responsible for moving items through and out of the warehouse in a safe and clean manner, following priorities and instructions given by the Managers in the Americas region. The warehouse operation is 24 x 7 x 365 days a year and will require shift work. This position is designated as essential personnel (subject to mandatory attendance - incumbents in essential positions are required to attend their normal place of work when the facility is closed).
This assignment is expected to be approximately three (3) months in duration and could work either first or second shift and may include weekends.
Primary Responsibilities:
Receive, Inspect, Record keeping, Storage, Pick, Pack and Ship all Non-HAZMAT and HAZMAT materials in compliance with IATA regulations and operational guidelines on a daily basis.

Prepare shipping documents - to include understanding and willingness to sign a dangerous goods declaration on HAZMAT material

Detect, document and follow up on NON-Conformities as it relates to material or processes

Accurately input all material information into applicable ERP systems that are related to Receiving, Inspection, Putaway, Picking, Shipping and Scrapping (SAP RPR/AP1)

Pick and process orders in the correct priority sequence according to established performance targets; packing parts for safe shipment according to the shipping instructions and applicable standard specifications (ATA300).

Perform inventory cycle counts on all material under warehouse control/responsibility

Maintain Quality Management System certification, Participate in surveillance audits (EASA, FAA, EN91**, other), and root cause analysis of Non-conformities

Participate in special projects that support LEAN initiatives, business improvements

Inform Manager of any process, inventory or system issues immediately.

Adhere to all Company and or supplier Standard Operating Procedures such as hazardous material and non-hazardous material handling, safety, OSHA, etc.

Other duties as assigned
Qualified Experience / Skills / Training:
Ability to respond to customers with efficiency and engage in positive interpersonal exchanges with internal customers, managers and other teams

Ability to understand and follow Export Compliance regulations required.

Ability to reference Technical Documentation and provide information requested to support operations

Knowledge of aircraft parts is plus

Has demonstrated a high professional integrity and ethical

Has demonstrated a high level of energy, persistence and "can do"

Detail oriented and self-driven.

Strong organizational skills required
Education:
A high school diploma or an equivalent combination of education and experience required
Experience:
1-2 years of warehouse experience

Familiarity with OSHA requirements and ability to work safely.

1 years of experience utilizing SAP or equivalent material/operations management software
Licensure/Certifications:
Ability to successfully complete hazardous material training.

Ability to successfully complete crane training

Ability to successfully complete Material Handling Equipment Training

Have an annual eye examine
Knowledge, Skills, Demonstrated Capabilities:
Forklift certification or ability to obtain.

Ability to capture and analyze material management data using G-Suite, SAP (or similar product) based inventory management software

Hazmat certification or ability to obtain
Communication Skills (Spoken, Written, Influencing, Proficiency in Other Languages):
Ability to communicate in English, both in writing and verbally
Technical Systems Proficiency:
Familiarity with using computer systems, preferably SAP, G-Suite, and MS Office
Travel Required:
Eligibility:
Authorized to Work in the US
Clearance:
Decision Making, Complexity:
Able to provide answers to basic inquiries related to material handling

Decide to escalate order processing issues that will have an impact on on time delivery performance

Decisions could impact the cost for transportation of all types of goods globally. Both hazardous goods as well as standard parts.

Able to resolve rudimentary issues without supervision.

Able to meet daily KPIs for pick, pack, inspection, and binning targets. involved communication on a frequent basis with internal parties only
Job Dimensions, Contributions to Success: .
Able to meet daily KPIs for pick, pack, inspection, and binning targets.

Inventory management full life cycle - Receiving, Put-Away, picking and shipping.
Nature of Contacts:
Involved communication on a frequent basis with internal and external points of contact (Customer Fulfillment, Integrators, and Freight Forwarders)
Physical Requirements:
Carrying: Able to carry up to 50lbs

Hearing: Able to hear to participate in phone and in-person conversations also able to hear sirens, alarms and other emergency signals.

Lifting: Able to lift up to 50lbs

Pushing / Pulling: Able to push/pull items over short distances and on occasion.

Sitting: Able to sit or long periods of time in meetings; drafting computer-based documents, sometimes with limited breaks.

Speaking : Able to speak and conduct conversations often for extended periods of time in meetings, negotiations and training.

Written Communications Able to provide user instructions and notifications in a clear, understandable manner either via messaging or printed documents.

Squatting / Kneeling: Able to occasionally squat and and to replace or retrieve items from low storage.

Standing: Able to stand for long periods of time, touring vendor facilities, traveling and similar activities.

Travel: Able to travel domestically and internationally sometimes on short notice and sometimes for long periods of time.
All qualified applicants will receive consideration for employment without regard to race, color, sex, sexual orientation, gender identity, religion, national origin, disability, veteran status, age, marital status, pregnancy, genetic information, or other legally protected status.