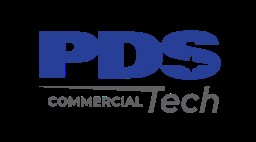 Job Information
PDS Tech Inc

Assembler / Manufacturing / Forklift Operator

in

Asheville

,

North Carolina
PDS is seeking Assemblers , Fabricators , Production Operators , and Forklift Operators for a major manufacturer in Asheville, NC
Assembles parts and sub-assemblies together according to design specifications and company quality standards.
Assembler Responsibilities:
· Selects components, aligns, and assembles them in proper sequence by drilling holes, adding rivets, screws, bolts, braces, tape, cement or solder to meet specifications.
· Selects appropriate sub-assemblies or component parts and installs in the unit in specified sequence according to SOE.
· Applies wiring harnesses, sensors, and other electrical components in cabinet as per Sequence of Events (SOE). Recognizes color codes to insure that wiring and other color coded procedures meet guidelines. Reads electrical wiring diagrams to accomplish accurate assembly.
· Uses a wide range of hand tools, drill, rivet gun, saw, hy-pot tester, and drill press.
· Inspects parts during sub-assembly and at key points to ensure that unit meets specified quality standards prior to moving unit to the next workstation. Verifies that custom equipment changes have been made according to order and Smart Part Number.
· Cleans and packs final product using approved chemicals, Refers to MSDS to insure safe handling and proper PPE is used around chemicals.
· Moves units or positions pieces manually or using work aids such as casters, cranes or forklifts.
· Performs other duties, provides support and coverage on all operations on line as requested by supervisor. Cross training and flexibility required.
· Reorders raw materials and finished parts using the Kanban inventory system. Maintains Supermarket racks and inventory accuracy using the correct part numbers and bin locations.
Minimum Qualifications:

Requires high school diploma or GED.

Standing, bending, reaching and handling bulky parts is common to the job. Frequently lifts up to 35 pounds.

Beginner Computer skills or willingness to learn.

Ability to read and differentiate part numbers, labels, and work instructions.

Preferred Qualifications: Manufacturing and experience using small hand and power tools is preferred.
All qualified applicants will receive consideration for employment without regard to race, color, sex, sexual orientation, gender identity, religion, national origin, disability, veteran status, age, marital status, pregnancy, genetic information, or other legally protected status.