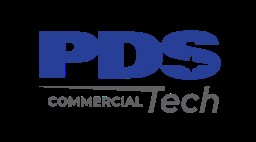 Job Information
PDS Tech Inc

Automation Developer-Remote position

in

Atlanta

,

Georgia
Summary:
The Business Process Automation team provides automation services and support to all functions within CCBSS.
Automation Developers have responsibility for developing and delivering automated processes in accordance of RPA Operating Model using BluePrism.
Primary Responsibilities:
• Designing Blue Prism process solutions in accordance with standard Blue Prism design principles and conventions.
• Configuring new Blue Prism processes and objects using core workflow principles that are efficient, well structured, maintainable, and easy to understand.
• Creating and maintaining solution documentation.
• Working within project planning constraints, communicating any identified project risks and issues to the delivery/project manager accordingly and providing inputs to the change control process.
• Creating and documenting test procedures and scenarios for the pre-UAT phases
• Supporting the Operational Teams during the UAT and rollout phases
Professional Experience Preferred:
• A bachelor's degree in computer science, information or digital technology, engineering, math, or a related field
• Preferred experience with Blueprism
• Ideally, at least 2 years of programming experience with additional experience in Web development and database development. SQL knowledge a plus.
• Experience with Company Enterprise solutions such as SAP, Windows Azure, Microsoft Office
Requirements:
• A basic understanding of business processes. Capable of analyzing a process.
• An enquiring mind, good at problem solving.
• Good inter-personal communication skills – able to explain issues to a Senior Developer and follow instructions accurately
• A track record in the successful delivery and support of excel macros, Visual Basic scripts or other configuration/scripting type technology
• Understanding of workflow based logic and the ability to both understand a business process from a workflow diagram and to conceptualize it as an automated solution
• Willingness and ability to blend business analysis with hands-on configuration of automated processes
• Good communication skills with the ability to present technical details to a non-technical audience.
• Good written skills with the ability to produce clear and concise documentation
• The ability to work with a structured and methodical approach, combined with an enquiring mind.
• A self-starter who delivers high quality work and can adapt to new challenges, either on their own or as part of a team.
Need actual automation experience and not only taken classes on it.
All qualified applicants will receive consideration for employment without regard to race, color, sex, sexual orientation, gender identity, religion, national origin, disability, veteran status, age, marital status, pregnancy, genetic information, or other legally protected status.