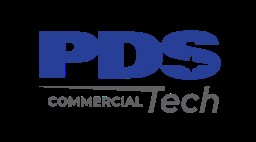 Job Information
PDS Tech Inc

Mascot / Character Performer

in

Atlanta

,

Georgia
PDS Tech, Inc. is seeking Mascot / Character Performers in Atlanta, GA.
Position Overview:
The Guest Relations Mascot Character/Performer will represent World of Coca-Cola and will engage guests throughout the Attraction by sharing knowledge about The Client. The company, its products, and history. They are responsible for entertaining guests during live shows, presentations, character meet-and-greets, and VIP Tours. The Mascot Character/Performer will provide exceptional guest service to over one million guests annually while enhancing brand image and supporting Company goals to consumers from around the world.
Candidates must be able to work weekends, weekdays and holidays. Flexible shifts varying between the hours of 9am and midnight.
Primary Responsibilities/Accountabilities:
• Provides exemplary guest service to all internal and external guests while performing the following activities: interacting with guests while in costume, performing in character roles during shows and presentations, speaking to large groups of guests at a time, providing access control, checking-in groups, pulsing guest traffic into theaters or galleries, restocking/replenishing stations and delivering supplies, assisting guests with special access, and assisting guests with wayfinding.
• Acts as a Brand Ambassador by consistently modeling and upholding client Core Values while driving brand awareness and encouraging lasting customer relationships.
• Facilities VIP Tours and School Group Tours, using scripts and talking points as provided in the program guidelines.
• Performs energetically in front of diverse audiences while following show choreography.
• Uses awareness of guest social cues to determine appropriate levels of interaction.
• Displays non-verbal communication skills to bring Client Polar Bear to life.
• Evacuates guests throughout the building in an emergency and assists those needing
special assistance when appropriate.
• Maintains specified uniform appearance standards for Front of House presentation.
• Maintains a positive attitude and welcoming demeanor while in the presence of
guests and ambassadors.
• Monitors guests and surrounding areas for potential safety concerns or hazards and
adheres to World of Coca-Cola safety procedures.
• Works quickly as a team to help maintain the cleanliness of exhibits, galleries, and theaters.
• Interacts with guests with differing abilities respectfully and appropriately
• Enforcing inclusion training provided by The Client
• Handles guest situations in a professional, quick, thorough, and respectful manner.
• Completes all required training as assigned regarding Life Safety, Evacuation, PCI Compliance, and ADA.
• Adheres to all Company policies.
• Other duties as assigned by World of Coca-Cola Leadership Team.
Physical Requirements:
• Ability to perform indoors and outdoors in full costume.
• Navigates and works effectively in hot, dark, and confined costume environments.
• Ability to perform in a costume weighing approximately 50 pounds for up to 45
minutes at a time.
• Ability to lift, carry, push and pull up to 50 pounds without assistance.
• Continuous walking and standing for prolonged periods (6-8 hours).
• Regularly balance, stoop, kneel and crouch.
• Ability to climb/navigate multiple levels of the building via stairs or elevator.
• Continuous exposure to outside temperatures, including extreme heat or cold.
• Ability to work in noisy, crowded, and tight spaces.
• Visual Requirements: Has close vision, distance vision, depth perception, the ability
to adjust focus, and utilizing a video monitor to "see" and navigate crowds.
Backgrounds that can be considered:
• Movie Theater Background
• Public Speaking
• Amusement Park Characters or Ride Operators
• Theater Backgrounds
All qualified applicants will receive consideration for employment without regard to race, color, sex, sexual orientation, gender identity, religion, national origin, disability, veteran status, age, marital status, pregnancy, genetic information, or other legally protected status.