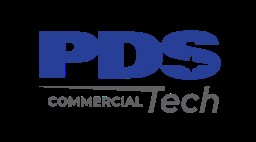 Job Information
PDS Tech Inc

Retail Stock Receiver

in

Atlanta

,

Georgia
PDS Tech, Inc. is seeking a Retail Stock Receiver in Atlanta, GA.
Summary:
Individuals in this position must work cooperatively with others Associates and multiple groups and organizations. The individual must be self-motivated and have the ability to work effectively with little supervision. The individual must also follow all company policies, procedures and safety standards. This role is responsible for executing key Shipping, Receiving, Inventory Control and general warehousing duties tasks. The Stock Receiving position is responsible for performing general warehousing duties . These duties include loading, unloading, order fulfillment, verifying/documenting receipts and shipments, inspecting orders, stocking, sit-down forklift operation, operating box trucks, inventory control and reconciliation, and facility GMP.
Essential Duties and Responsibilities:
Adheres to all company policies, procedures and safety standards.

Familiarity with basic warehousing operations.

Accurately process paperwork. Maintain warehouse organization, participate in the shipping & receiving process, order fulfillment, drop ship process.

Conduct daily cycle counting, participate in warehouse GMP, participate in pick, pack and cycle counts for e-commerce orders.

Accurately follow the MOS process and the RTV process.

Maintain data integrity on micro level, participate in the material ticketing process.

Communicate shortages/out-of-stocks to planners and retail operation.

Accurately utilize the KWI operation system. Must be available to work Monday through Friday primarily with weekends and rotational schedules when required.

Supports and participates in all areas demonstrating good company stewardship. Works productively with little supervision.

Participate in the Daily Work Prioritization for Support Center Team. Performs additional duties as assigned by management.

Operate company computers and appropriate software. Perform daily recycling pick up from WOCC.

Provide Support and Communication/Interaction with the Retail Store at The World of Coca-Cola (retail material, supplies, etc.),
Education and/or Experience:
High School Diploma or GED Equivalency required
-Forklift experience - can be be certified onsite too
Knowledge Skills and abilities:
• Ability to effectively interact and communicate with others within R&A, and all other support
staff and business contacts.
• Must have the ability for heavy repetitive lifting up to 50 lbs.
• Ability to operate PC or main computers and utilize business-related programs for inventory
control and receiving. Also, have basic understanding of Word and Excel.
• Must be familiar with and capable of operating warehouse and delivery equipment.
• Ability to operate in a warehouse environment including extremes of heat, cold and height.
• Understand basic warehouse operations and functions.
• Awareness of KO safety policies and procedures; includes the ability to identify and
report safety hazards, safe operation of Company vehicles, proper PPE, and safe operation of
industrial equipment.
• Ability to change or adapt to work practices, priorities or procedures, or to reschedule
activities in response to changing conditions or multiple work demands.
• Ability to work well with individuals inother groups, cooperate with others, offer help when
needed, and foster a team climate where members are committed to a common goal.
• Must be available to work weekend schedules when required.
• Equipment/Tools Utilized: Forklift (stand-up and sit down)
• Manual transmission delivery truck
• Automatic transmission delivery truck
• KWI operating system
• Symbol scanners
• Ticket blasters
• PC operation including Word, Excel, Outlook, etc.
• Office Equipment: Telephone, Copier/Fax/Printers
• Electric pallet jack, Manual pallet jack
• Equipment for blocking and bracing material during transport
• Ladders, Dock leveler, hand truck, flat-bed cart
• Tape gun, glue gun, box cutter, shrink-wrap machine.
Physical Demands:
Frequently required to stop, stand, walk, climb, reach, push, pull, grasp, lift and use repetitive
motions. Frequent lifting of materials/merchandise or equipment, some of which may be heavy (up to
50 lbs) or awkward. Periodical exposure to heat, cold, and rain.
All qualified applicants will receive consideration for employment without regard to race, color, sex, sexual orientation, gender identity, religion, national origin, disability, veteran status, age, marital status, pregnancy, genetic information, or other legally protected status.