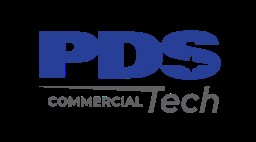 Job Information
PDS Tech Inc

Automotive - Data Logger

in

Auburn Hills

,

Michigan
PDS Tech Inc., is seeking a Data Logger in Auburn Hills, MI
Responsibilities:
• Safely drive the Client's vehicles, routinely along a well-defined and documented route.
• Support the Vehicle Test Engineering team by capturing accurate vehicle data during specific vehicle maneuvers needed to support ADAS feature development.
• Verify system performance against requirements.
• Provide a written summary to include the vehicle driven, number miles driven, hours driven, and project number supported at a minimum for each test drive.
• Support the Vehicle Test Technician team with vehicle builds involving the installation of ADAS sensors and data acquisition systems.
• Build and install wire harnesses assemblies to support vehicle builds.
• Will report to and receive daily guidance and work packages from the ADAS Supervisors and their staff.
Requirements:
• 2+ years' experience with vehicle level testing.
• Experience with data acquisition systems (computers) installed in the test vehicles and conducting specified maneuvers to test and record data to prove the performance of the system.
• Must have experience monitoring signals with the data acquisition system.
• Excellent organizational, verbal, and written communications skills, communicating in English clearly and effectively
• Computer proficiency with basic computer programs including the Microsoft office suite (Word, Excel, and PowerPoint).
• Valid driver's license with clean driving record and motorcycle endorsement.
• Minimum 2+ years motorcycle driving experience preferred.
• Truck / Trailer towing experience - Ability to safely operate cars and Light/Heavy duty trucks .
• Able to drive a manual transmission.
• Must be able to demonstrate the necessary driving skills to become certified to drive on the Client's or Customer proving grounds
• Ability to read/understand electrical schematics
• Familiar with automotive hardware, such as switches, relays, power distribution, etc.
• Proficient with common hand tools, soldering equipment, and multimeters.
• Familiarity with new vehicle technology including Navigation systems, blind spot detection, active cruise control, lane departure warning, automated high beam assist, bluetooth, etc.
• Well motivated, self-starter, high integrity and team player.
• Able to work in a team environment, flexible, and able to multitask to meet project timing (time management skills)
• Must be able to lift 25 pounds.
• Two-year Associates degree in a technical (preferably automotive) related field.
• Tier II or Level 2 certification or equivalent to test drive the vehicles is a plus.
Preferred Qualifications:
• Knowledge of automotive on board test instrumentation.
• Previous experience with ADAS components
• Understanding of vehicle CAN communication
All qualified applicants will receive consideration for employment without regard to race, color, sex, sexual orientation, gender identity, religion, national origin, disability, veteran status, age, marital status, pregnancy, genetic information, or other legally protected status.