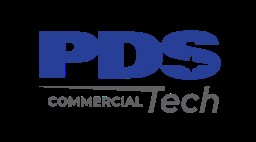 Job Information
PDS Tech Inc

Instructional Designer

in

Austin

,

Texas
PDS Tech, Inc. is seeking an Instructional Designer, in Austin, TX.
Summary:
Design and develop courseware that supports the business in meeting strategic goals.

Author course content, storyboards, program collateral, marketing materials, and website content, as appropriate, for appropriate levels of understanding.

Design and develop a variety of individual, small group, and large group experiential exercises and activities that enhance learning and support application.

Work with Project Managers when appropriate to track project and deliverables; regularly communicate status to Design Leaders and cross functional teams.

Propose adjustments or new curriculum additions as needed.

Perform other duties as assigned.
Key Qualifications:
Stays abreast of evolving instructional design standards and innovations in the industry.

Exceptional time management and communication skills, with great attention to detail.

Excellent oral, written, and interpersonal communication skills.

Demonstrated ability to work well both individually and in a team environment, work under tight deadlines and successfully manage multiple/detail-oriented tasks.

Experience interacting with and influencing team members and business partners at all levels.
Education:
Associate's degree in Instructional Design, Graphic Design, Interactive Media Design, or related field; or equivalent experience developing training and/or communication.

Experience with instructional authoring tools.

Experience with design and media development tools.

User experience with Apple hardware and software products is preferred.
Additional Requirements:
Written Communications
Is able to write clearly and succinctly in a variety of communication settings and styles. Can get messages across that have the desired effect.
Listening
Practices attentive and active listening. Has the patience to hear people out. Can accurately restate the opinions of others even when he/she disagrees.
Customer Focus
Is dedicated to meeting the expectations and requirements of internal and external customer. Gets first-hand customer information and uses it for improvements in products and services. Acts with customers in mind.
Drive for Results
Can be counted on to exceed goals successfully. Steadfastly pushes self and others for results.
Creativity
Comes up with a lot of new and unique ideas. Easily makes connections among previously unrelated notions. Tends to be seen as original and value-added in brainstorming settings.
Planning
Accurately scopes out length and difficulty of tasks and projects. Sets objectives and goals. Breaks down work into the process steps. Anticipates and adjusts for problems and roadblocks. Measures performance against goals.
Composure
Is cool under pressure. Does not become defensive or irritated when times are tough. Is considered mature. Can be counted on to hold things together during tough times. Can handle stress. Is not knocked off balance by the unexpected. Doesn't show frustration when resisted or blocked.
Decision Quality
Makes good decisions based upon a mixture of analysis, wisdom, experience, and judgment. Most of his/her solutions and suggestions turn out to be correct and accurate when judged over time. Sough out by other for advice and solutions.
All qualified applicants will receive consideration for employment without regard to race, color, sex, sexual orientation, gender identity, religion, national origin, disability, veteran status, age, marital status, pregnancy, genetic information, or other legally protected status.