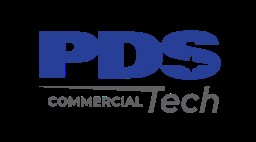 Job Information
PDS Tech Inc

Java Developer – Tech Lead

in

Austin

,

Texas
About the Role:
You will join a team that works with a challenging mixture of newer and older technologies. As
Java developer tech lead you will be responsible to facilitate requirement analyses,
design, development, conduct peer reviews and provide feedback, and enhance frameworks,
guarantee our software meets critical security requirements, provides a smooth user experience
and is rugged in production. Our SQA and DEV teams work closely together in an atmosphere
of cooperation and camaraderie. Security is critical to everything we do. As a valued member of
our team, you will be encouraged to research new technologies and look for ways to improve
the things we do.
Essential Job Responsibilities:
• Performing requirement analyses.
• Developing high-quality and detailed designs.
• Design and develop web applications and/or services using Java, JSP, Spring Boot,
spring framework.
• Conducting unit testing using automated unit test frameworks.
• Identifying risk and conducting mitigation action planning.
• Reviewing the work of other developers and providing feedback.
• Using coding standards and best practices to ensure quality.
• Ability to anticipate issues and frame remedial actions, and excellent teamwork skills.
• Should be able to work independently.
Required Qualifications:
Education – Minimum Associates Degree or Bachelor's degree in Computer Science or
equivalent education in a related discipline is required.
Related work experience can be substituted for educational requirement.
Certifications – none
Minimum # years' experience required - Minimum 7 years hands-on Java based Web
development experience
Type of work experience required:
Java development – 7+ years professional experience with Java, JSP, or JSF
Databases/SQL -- 3+ years, Mongo DB experience is preferred
Web applications and web systems design/architecture -- 3+ years
Web development -- 7+ years
HTML/JSON/XML -- 3+ years
Object oriented design -- 7+ years
Attention to detail, analytical and problem solving, critical thinking, ability to learn
faster, effective communication skills & team player.
Knowledge of Bug Tracking tools, Configuration Management Systems.
Prior experience performing with Agile/SCRUM methodology
Effectively communicate with internal teams and customer as needed basis.
Preferred Qualifications:
Education – Bachelor's Degree in CIS, MIS or related discipline
Previous experience with continuous integrations (Jenkins, Hudson, etc)
Programming languages: Advanced level Java/J2EE Enterprise Development –
(Core Java, JDBC, Spring Boot, and Angular for example) JavaScript, XML, HTML
All qualified applicants will receive consideration for employment without regard to race, color, sex, sexual orientation, gender identity, religion, national origin, disability, veteran status, age, marital status, pregnancy, genetic information, or other legally protected status.