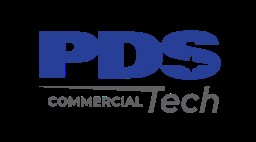 Job Information
PDS Tech Inc

Reporting Analyst III

in

Austin

,

Texas
PDS Tech, Inc. is seeking a Reporting Analyst in Austin, TX.
Job Summary:
For a lot of our customers, their first experience with our products started with the help of knowledgeable and supported sales persons who were able to understand their needs and translate them into the perfect solution. Our organization is responsible for creating training content, tools and programs that assist our channel partners to successfully enable their sales staff to create those great customer experiences.

Data reporting is a tool we deeply rely on in order to effectively measure the success of our training and program initiatives and inform our organization about opportunities for further improvements. In order to achieve that, our team is looking for a talented, self-motivated, and results-oriented reporting analyst to gather, analyze, and present actionable information we can use to build more effective training content and programs.

The ideal candidate will be an experienced professional with functional expertise, and will perform all aspects of reporting and analysis — data acquisition, quality assessment, report and dashboard building, documentation, and presentation of results. They'll be customer-oriented, have strong communication and analytical skills, project management expertise, a passion for data visualization, and previous experience with Business Intelligence (BI) tools. They'll work on a diverse scope of problems where data analysis requires evaluation of identifiable factors. They'll work across multiple reporting systems and develop rich reports to help our business teams understand how audiences consume learning content across various vehicles. And their recommendations will drive continuous improvement in our team's ability to create compelling content to enable consumer channel partners to to sell products and enrich customer lives.
Essential Duties and Responsibilities:
You'll handle all reporting requests coming from the WW Consumer Sales Enablement organization

You'll work with business owners to scope reporting requirements and define meaningful metrics for training and communications consumption.

You'll work with our reporting systems—including Tableau and BusinessObjects—to measure content consumption across web, email, and mobile.

You'll perform all aspects of reporting and analysis (data acquisition, quality assessment, report building and automation, documentation and presenting results).

You'll dive deep into the data, assess its integrity, and deliver meaningful reports and dashboards to managers and channel partners in a comprehensive manner

You will combine different data sources, structured and non-structured, into rich, integrated Tableau dashboards. You will be familiar with, and make use of, all key features that allow dashboards to better communicate information to our users (calculated fields, clustering, groups, set actions, parameters, stories, LOD expressions, and more).

You'll work on multiple projects with great attention to details and deadlines, and high awareness of business priorities.
Key Qualifications:
• Proven analytical skills with the ability to collect, organize, analyze, and disseminate significant amounts of information with attention to detail and accuracy
• Experience with modern analytics, reporting and business intelligence
• Working knowledge of business processes and related reporting & analysis activities
• Proficiency in Tableau and Python programming required; SAP BusinessObjects Web Intelligence experience a plus
• Proficient at SQL, report writing and presenting findings
• Obsession for data quality and accuracy; able to apply data science techniques to validate and spot problems within datasets, SQL queries, and calculations
• Impeccable written and verbal communications skills and attention to detail
• Able to work effectively within a fast changing environment, tight deadlines, priority changes and multiple constituencies
• Quick learner and avid to challenge yourself every day — curiosity is a must!
• Minimum 5 years of experience in data or business reporting is required
• Bachelor's degree in Mathematics, Computer Science, Information Management or Statistics, or relevant industry experience is required
All qualified applicants will receive consideration for employment without regard to race, color, sex, sexual orientation, gender identity, religion, national origin, disability, veteran status, age, marital status, pregnancy, genetic information, or other legally protected status.