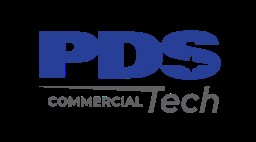 Job Information
PDS Tech Inc

Scientist

in

Austin

,

Texas
PDS Tech, Inc. is seeking a Scientist, in Austin, TX.
Required responsibilities:
• Will apply technical knowledge to isolate RNA/DNA from biological samples, make NGS libraries and sequencing.
• Will make contrived sample blends for NGS testing
• Will conduct experiments and/or evaluation of specific products
• Will contribute as a team member to meet pre-defined goals
• Modify experimental procedures to suit the particular needs of experiments
• Develop a hypothesis and then design the necessary set of experiments to test the hypothesis with limited guidance
• Analyze the data derived and explain the outcome of their experiments
• Has general textbook knowledge
• Maintain accurate and detailed lab notebooks and appropriate documentation based on the scientific method enabling other scientists to reproduce their experiments
• May assist in preparing material for manuals, articles for the newsletter, patents or scientific publications
• Prepares regular reports documenting experiments
• Presents research data and conclusions in 10-30 minute sessions
• Ability to read a scientific paper, reproduce the experiments described and understand the conclusions
• Able to exercise independent judgment within generally defined procedures, laboratory methods and techniques
• Able to recognize need for deviation from set procedures
Desired Skills and attributes:
• Strong laboratory and technical hands on skills required:
o Pipet and perform procedures reproducibly
o Perform a dilution series to create a standard curve
o Perform lab calculations needed to make solutions from powder or from stock solutions and able to make the buffers from recipes
o Operate most basic lab equipment such as computers, centrifuges, UV light box and camera, quantitation instruments, Agilent Bioanalyzer, PCR and qPCR instruments, plate reader
o Routine experience with most common molecular procedures such as nucleic acid isolation, PCR, RT-PCR…
• Level of comfort with complex biological instrumentation such as microtomes and homogenizers
• Familiarity with next-generation technologies such as library prep, sequencing, digital PCR. Working experience a plus
• Experience with nucleic acid purification automation
• Experience working with BSL2 sample types
• Strong theoretical understanding of the procedures
• Basic knowledge of word processing, spreadsheet programs, powerpoint, e-mail and searching the internet.
• Creative and innovative
• Good writing & presentation skills
• Strong documentation and strong organizational skills
• IVD experience is a plus
• Works well in a team setting
• Strong multi-tasking skills
• Shows initiative by taking on new tasks, beyond what is generally expected
• Inspires and co-ordinates people to achieve specific goals
• Generates ideas to improve current processes
• Sets example by demonstrating excellence
• Demonstrates leadership qualities
• Help coordinate tasks within the team
Requirements:
Bachelors or Masters degree in Biological Science, chemistry, biochemistry, biomedical engineering or related field.

At least 3-5 years laboratory experience in either academic or industry setting.

Industrial experience in product development environment a plus.

Regulated background experience a plus.
All qualified applicants will receive consideration for employment without regard to race, color, sex, sexual orientation, gender identity, religion, national origin, disability, veteran status, age, marital status, pregnancy, genetic information, or other legally protected status.