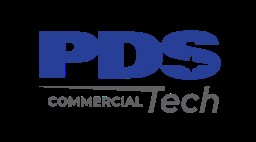 Job Information
PDS Tech Inc

Solar Installer

in

Barstow

,

California
PDS Tech is currently seeking a Field Technician for our client and must be located in Barstow, CA
At a glance, this position is responsible for providing buildout of preliminary field installations, testing and commissioning of deployed systems and preventative maintenance and repairs of installed equipment within a fast-growing, mission-driven business that is committed to solving the global water crisis.
In this role, you will :
• Lead the installation of new Hydropanel systems in the U.S. Region.
• Lead the installation and deployment of larger Hydropanel field arrays in the U.S.
• Assist distribution partners and independent installers in the installation of Hydropanel systems in the U.S.
• Perform commissioning and performance testing of deployed Hydropanels systems. Submit proper project closeout documentation of deployed Hydropanel systems to client for accurate data measurement.
• Perform preventative maintenance, repairs, equipment modifications, and troubleshooting of Hydropanels arrays at various sites withing the U.S.
• Assist and in the management and deployment of regional subcontractors and installation partners performing installation and maintenance work within the U.S.
• Submit daily reporting of maintenance/repair work performed, schedule updates, and project progress.
• Train a distributed network of sub-contractors across the U.S.
• Manage contractors work from start to finish, including timely documentation submissions.
THE IDEAL CANDIDATE
The ideal candidate excels is someone who embraces a mentality of "Yes, If." They've got grit and tenacity and are ready to jump in and do whatever it takes to get the job done. They also will have:
• Will have solid experience as a general contractor
• Specific experience in the areas of engineering, plumbing, roofing, DC power, photovoltaics, and kitchen construction are desired.
REQUIREMENTS
• Excellent verbal and written communication skills with the ability communicate effectively up, down, and laterally across all departmental borders.
• Work efficiently with all involved parties in the project while maintaining open communications.
• Test, Analyze, and Repair problems in panels.
• Coordinate on-site project planning, installations, commissioning, quality inspections, and performance testing of those facilities.
• Perform moderately complex but repetitive testing, and troubleshooting.
• Use, maintain, and secure test devices and tools used to adjust, calibrate, and repair equipment.
• Ensure that service commitments are met within expected response time.
• Manage tool and spares inventory and restock as necessary.
• Complete required paperwork - time sheets, service orders, forms, inventory, expense reports, and equipment related items.
• Adhere to departmental procedures and safety requirements (OSHA, NFPA 70E, etc.)
• Valid and up to date passport as international travel is a requirement.
• Experience and comfort working at heights above 40 ft.
• Aptitude for electrical, plumbing, mechanical, and roofing concepts.
• Ability to coordinate multiple job locations running at one time.
• Able to draw layouts for site installs (Sketchup or equivalent preferred).
• Experience in efficiently mobilizing materials and scheduling crews.
• Quoting capabilities for time and materials, developing and meeting budgets.
• Maintain a high work-rate for an extended day, on occasion up to 12 hours.
• High level of professionalism and a positive demeanor.
• Job requires periodic travel domestically and internationally.
• Demonstrated experience in generating and coordinating responses to field service tickets.
• Adhere to departmental procedures and safety requirements (OSHA, HSE, NFPA 70E, etc.)
The typical work schedule is Monday-Friday, 8AM-5PM. Some overtime and weekends may be required when targets are not achieved.
This role is based in California and will report to the Senior Regional Technical Manager.
All qualified applicants will receive consideration for employment without regard to race, color, sex, sexual orientation, gender identity, religion, national origin, disability, veteran status, age, marital status, pregnancy, genetic information, or other legally protected status.