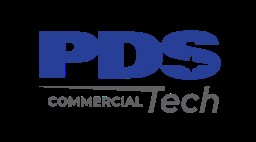 Job Information
PDS Tech Inc

Production/Plant Specialist

in

Berkeley

,

California
PDS Tech, Inc. is seeking a Production/Plant Specialist, in Berkeley, CA.
Summary:
POSITION SUMMARY
Responsible for clinical manufacturing of monoclonal antibodies (mAB) Drug substance within the Cell Culture Technology Center (CCTC). Collaborates closely with biological development (BD) and Manufacturing Science and Technology (MSAT) for new product introductions and ensure platform alignment.
POSITION DUTIES & RESPONSIBILITIES
Responsible for all aspects of clinical manufacturing in the following areas: Cell Expansion, Cell Culture, Purification, Solution Preparation and Weigh/Dispense. Employee will work seamlessly across all areas and will be an SME for NLT one area.

Participates in new products introductions (NPIs) into CCTC with support from BD and MSAT. Ensures all activities are performed to schedule. Acts as delegate to Sr. Production specialist.

Collaborates with BD and MSAT to ensure cross functional alignment with platform process, equipment, raw materials and/or automation for NLT one area.

Acts as single point of contact between CCTC and MAS to support development of electronic batch records and implementation of MES system ensuring alignment with platform process and documentation philosophy.

Manufactures products in various phases of product life cycles from clinical thru launch.

Clearly understands, communicates, and manages differences in terms of documentation, sample handling, automation and cGMPs etc. for different phases of product life cycle.

Handles and troubleshoots single use technology (SUT) from end to end in manufacturing process.

Monitors and controls processes using data trending and / or statistical process control. Works cross functionally to ensure process is controlled and issues are escalated and investigated.

Authors, redlines and reviews controlled documents for various equipment/processes. Ensures alignment with platform philosophy for CCTC. Assesses documentation impact of proposed changes in materials, equipment and provides decision making recommendations for changes.

Effectively employs all methods of communication (oral, written, presentation) to ensure knowledge and information transfer across shifts, to management, and cross functionally.

Creates, owns, and drives business processes of moderate complexity in CCTC. Owns and drives to ensure operational readiness and manufacturing of products efficiently.

Raises and supports investigation of deviations. Partners cross functionally to determine product impact and root cause.

Implements and executes manufacturing tasks in alignment with effective corrective actions to prevent re-occurrence.

Participates in regulatory and internal audits. Leads internal audit walkthroughs.

Performs commissioning and IOPQ of CCTC equipment and executes C&Q documentation.

Participates in safety investigations for CCTC and promotes safe behaviors at all times. Partners cross functionally to identify and implement corrective actions.

Supports development of training curricula and generates training materials for CCTC team. Delivers training as SME. Ensures own training is always in compliance.

Actively looks for opportunities to improve, proposes solutions, and encourages same of others. Drives continuous improvements. Challenges the status quo and embraces change.
REQUIREMENTS/PREFERENCES
Education Requirement(s):
BS in science related field with 4+ Years of industry experience
Skill & Competency Requirements:
Demonstrates strong tendency towards independent thinking and decision making. Able to make logical decisions independently for multiple process work streams with limited information or supervision available. Clearly articulates decision making process.

Works with highest level of flexibility. Responds easily to last minute changes to production schedule. Must be able to change shift schedule based on business and process needs. Must provide off-hour (night and weekend) coverage to meet business requirements on short notice.

Experienced with data integrity, regulatory, and cGMP requirements for pharmaceutical manufacturing.

Experienced with business IT systems (SAP, DeltaV DCS, MES Syncade, LIMS)

Experienced with Microsoft Office. Excellent computer skills.

Acts as a change agent of equipment with moderate complexity and processes.

Applies effective change management.

Ability to lift 45 lb.
Preferences:
Self-motivated. Drives own development, sets goals, teaches and encourages others. Provides formal and informal feedback.

Previous experience in technology transfers or New Product Introduction is beneficial.

Experienced with Lean manufacturing principles.

Travel Requirements: N/A
All qualified applicants will receive consideration for employment without regard to race, color, sex, sexual orientation, gender identity, religion, national origin, disability, veteran status, age, marital status, pregnancy, genetic information, or other legally protected status.