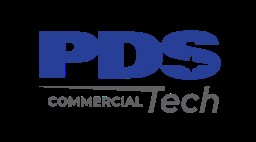 Job Information
PDS Tech Inc

QC Inspectors

in

Bridgeport

,

West Virginia
PDS is seeking candidates for a QC Inspector position in Bridgeport, West Virginia.
In your role, you will:
Locate, identify, document, and report defects and discrepancies in aircraft structures, components, and systems.· Inspect to approve or reject final work to verify that all maintenance and repair activities conform to specified requirements.· Perform work findings inspections (general visual and detailed) in accordance with established procedures by applying approved inspection criteria to confirm or deny the existence of quality or nonconformances.· Document all repairs (major and minor) in accordance with FAA, customer, and company requirements.· Document and report Service Difficulty Reports (SDR) as applicable.· Perform inspections of incoming parts and materials to ensure airworthiness.· Perform RII inspections as authorized.· Perform borescope inspections of aircraft engines, APU, and other components as required.· Perform return to service inspections as authorized.· Perform aircraft airworthiness releases as authorized.· Prepare and sign customer orders/maintenance releases for the Repair Station.· Adhere to general work rules and company policies and procedures applicable to work area and job functions.· Removal and re-installation of aircraft access panels.
Qualifications:
· Must possess valid airframe and powerplant certificates
· Must have received formal aircraft systems training on at least one aircraft type listed on the Company's capabilities list.
· Successfully complete the "New" Inspector Training Course outlined in RSM/QCM Section 8.9.1.
· Must have at least 5 years previous experience as a technician preferably working on Transport Category Type Aircraft in a heavy maintenance/line maintenance
Knowledge, Skills & Abilities:
· Thorough knowledge of reading and interpreting aircraft blueprints, drawings, diagrams, and manuals.
· Thorough knowledge of aircraft systems.
· Thorough knowledge of FAA/EASA regulations as applicable, aircraft and component maintenance manuals to include customer's GMM.
· Thorough knowledge of Airline Transport Association (ATA) codes.
· Thorough knowledge of Repair Station systems, processes, procedures, and FAA Federal Aviation Regulations as applicable.
· Thorough knowledge of business/commercial aircraft inspection programs including but not limited to final closeout procedures, engine installations and hidden damage inspection.
· Thorough knowledge of business/commercial aircraft maintenance, preventative maintenance, rebuilding, and alteration practices as related to inspection buy-off.
· Skill to measure using a variety of precision measuring devices.
· Skill to use basic hand tools necessary to perform job.
· Skill to interpret and operate inspection/test equipment applicable to the job.
· Ability to train employees in the performance of duties in area(s) of qualification.
· Ability to work in confined spaces.
· Must be able to read, write, speak, and understand the English language in accordance with Title 14 CFR Part 65.
All qualified applicants will receive consideration for employment without regard to race, color, sex, sexual orientation, gender identity, religion, national origin, disability, veteran status, age, marital status, pregnancy, genetic information, or other legally protected status.