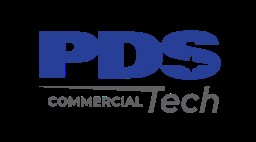 Job Information
PDS Tech Inc

Ehs Specialist

in

Bridgewater

,

New Jersey
PDS Tech, Inc. is seeking Ehs Specialist
Powered Industrial Truck Compliance (Fork truck, reach truck, picker, walkie)
Review and file all existing training documentation including paper and electronic records.
OSHA regulations require refresher training every 3 years. Determine last training date for all PIT operators.
Develop a training schedule for all PIT operators using existing trained PIT trainers.
Track training to completion.
Annual spill team medical testing, fit testing and training
Consolidate all existing and new member training, medical and fit testing information.
Schedule and track annual medical clearance physicals, fit testing and training.
Ensure that all members complete required actions to maintain compliance and file.
DOT / IATA / IMDG Training
Determine number of EE who have completed training vs. scheduled.
Work with D. Patel to push out training as needed.
Track completion rates and summarize.
Emergency Response Plan Training
Review training records and identify gaps.
Schedule training date, time, locations.
Track make up training until completion.
Fall Protection Training for Harness Users
Obtain list of all employees who wear harnesses for fall protection.
Schedule training dates and times, track to completion.
Lockout/Tagout Annual Inspections
Support the LOTO program to verify that annual procedural audits are completed.
Coordinate scheduling with maintenance.
Obtain a representative number of forms and file.
CPR/AED/FA Training
Schedule training for group and track training.
General Safety
SHED Entries / Incident Follow Up
Enter Hazard IDs into the electronic system, follow up and close.
Track entry and closure of SHED incidents especially contained spills.
Produce open action item report for departments.
All qualified applicants will receive consideration for employment without regard to race, color, sex, sexual orientation, gender identity, religion, national origin, disability, veteran status, age, marital status, pregnancy, genetic information, or other legally protected status.