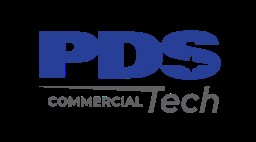 Job Information
PDS Tech Inc

Avionics Installer Sr.- Special Missions

in

Brunswick

,

Georgia
PDS Tech searching for a qualified Avionics Installer Sr. in Brunswick, GA
Leads, supports, and assists the efforts of technicians performing avionics installations. Fabricates wire harnesses, installs, terminates, ring-out, and assists in functional test of avionics/electrical systems.
Principal Duties and Responsibilities:
Essential Functions: 1. Provides work direction to technicians. Ensures completion of tasks within allotted time frame. Coordinates with and assists other departments to ensure on-time delivery of aircraft. 2. Installs/modifies/fabricates wiring and electrical components, fixtures, and associated equipment in accordance with blueprints, worksheets, engineering drawings. 3. Trains other team members in associated work assignments. Uses ability as a skilled specialist to contribute to the development of employees and techniques. Completes work in innovative and effective ways 4. Assists Engineering in resolving problems and makes repairs per engineering direction. 5. Maintains required logs and records. 6. Ensures that work accomplished meets applicable regulatory requirements and customer specifications. 7. Enforces the company FOD program, tool control program, 5-S program and all safety regulations. 8. Checks all work, including other team members, to ensure a defect free assembly prior to final inspection.
Additional Functions: 1. Properly care for and maintain shop equipment and tools as assigned by Supervisor. 2. Coordinate shift changes in team leaders absence. 3. Participate in continuous improvement activities (e.g YIAW, Kaizen events, etc.) 4. Assists and fills in for team coordinator as required. 5. Performs other duties as assigned.
Education and Experience Requirements:
High School diploma/GED. Two (2) years of accredited schooling in aviation electronics and two (2) years related work experience; or four (4) years experience in an avionics/electronic career field. Ability to read and interpret blueprints and schematic diagrams.
Unique Skills:
Familiar with G550 and EWIS specifications.
Other Requirements:
Possess a working knowledge of the Gulfstream Policies and Procedures manual, Inspection Procedures manual, and pertinent Process Specifications. 2. Possess the proven ability to move to new tasks with only a minimal, short-term impact to established goal hours and schedule. 3. Strong written and verbal skills required. 4. Computer keyboard skills necessary.
All qualified applicants will receive consideration for employment without regard to race, color, sex, sexual orientation, gender identity, religion, national origin, disability, veteran status, age, marital status, pregnancy, genetic information, or other legally protected status.