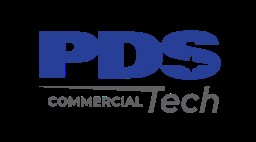 Job Information
PDS Tech Inc

Network Planning Engineer, Specialist

in

Camden

,

New Jersey
PDS Tech, Inc. is seeking a Cybersecurity Systems Engineer in Camden, NJ.
Major purpose:
Conducts network architecture design, feasibility and modeling. Designs, analyzes, plans, and modifies network components and/or software by translating customer requirements and objectives into final product design. Develops and evaluates network performance criteria and measurement methods. Prepares the analysis of the short-term or long-term capacity needs for switching, routing transmission and signaling.
Major functions:
Lead the development of mission-critical, near-real-time, military/intelligence networks ranging from the tactical edge to strategic core

Conduct engineering system development tasks including system requirements analysis, system architecture and design, preliminary design, critical design, system integration, formal verification, formal validation, and fielding support.

Decompose high-level business and system requirements into smaller detailed tasks to facilitate low-level network design. Interpret, Allocate, and Derive project requirements into design specifications.

Perform Requirements Analysis using DOORS, UML, Model-Based Systems Engineering, and other system engineering practices.

Research, design, and test complex wide-area computer networks to include both hardware and software. Hardware includes, but is not limited to, routers, switches, servers, inline encryptors, and modems.

Evaluate and identify new technologies for implementation Participate on design teams for computing infrastructure, primarily as a computer network designer or architect.

Participate in product selection, recommendation, design, deployment, integration and test.

Investigate, develop and design the network architecture and assist the software application and development effort as it relates to the computing architecture.

Configure Cisco Switches, Network Test, Network Security, Network Analyzer, Network Management systems

Provide technical support to the Manufacturing Floor during first article fabrication, engineering change incorporation and replacement of obsolete components.

Produce technical documentation in support of engineering solutions that include, but are not limited to, architectural drawings, detailed design specifications, and thorough implementation instructions.

Troubleshoot networking or design problems.

Supports on-ship installation, troubleshooting, and system validation

Review, recommend, and write updates to technical documentation in support of the US Navy.

Maintain standards compliance

Supports Cybersecurity analysis and documentation of large networked systems

Develops, updates, and maintains program of record documentation.
Education/Experience/Licenses etc.:
Required Education and Experience:
B.S. in Electrical Engineering, Computer Science/Engineering, Mathematics, Physics or equivalent. 3.0 GPA or greater required.

Must be able to obtain and maintain a DoD Secret or higher security clearance.

4 + years related network design experience of mission-critical military/intelligence networks. Associated experience with Switching, Routing, Network Test/Troubleshooting, Network Security, Network Analysis.

Ability to prepare briefings and technical reports. Must demonstrate excellent oral and written communication.

Multiple engagements/experience with Systems Engineering discipline, process, and protocols. Ability to conceptualize, architect, design and specify complex Command, Control, Communications, Computers, Cyber and Intelligence (C5I) Systems

Ability to decompose, define and document system performance requirements and associated key measurements of effectiveness.

This position requires an advanced understanding of networking protocols, appropriate for mission-critical, near-real-time, military/intelligence networks. These include, but are not limited to:

Transmission Control Protocol/Internet Protocol (TCP/IP)

Simple-Network Management Protocol (SNMP)

Open Shortest Path First (OSPF)

Border Gateway Protocol (BGP) routing protocols.

Transmission Layer Security (TLS)

Virtual Private Networks (VPNs)

A thorough understanding of all phases of network design is required.

Cisco certification at the Associate level or above (e.g., CCNA)

Experience with leading large/complex network projects and a successful history of task accomplishment

Expertise with Network Architecture, Modelling, and Simulation tools.

Excellent computer skills with strong proficiency in Windows™ interface, Microsoft Office™ package (Outlook®, Excel®, Word®, PowerPoint®, Project®, Access®, Visio®).

Working knowledge of project management systems

Familiarity and working knowledge of cost-based accounting systems.

Windows and Linux administration expertise
Desired:
A masters' degree in Computer Science, Computer Engineering, and/or Electrical Engineering is desired or equivalent experience; advanced degrees (MS, PhD) desired. Computer Science, Computer Engineering, and/or Electrical Engineering degrees preferred.

Candidates should possess at least one (1) security certification that is Cyber Security Workforce (CSWF) compliant (e.g., CISSP)

Cisco certifications at the professional or expert level (e.g., CCNP, CCIE)

Effective time and project management skills

Experience/understanding of network design practices/processes specific to Naval Information Warfare Center Pacific is desirable.

Six years minimum technical experience designing Automated Digital Network System (ADNS) or similar networks.

Six years minimum of technical experience installing and validating Automated Digital Network System (ADNS) or similar networks.

Six years experience acting as technical lead in large-scale Automated Digital Network System (ADNS) or similar networks.

Hands-on experience administrating, installing, and troubleshooting ADNS on board US Navy Ships or US Navy Network Operations Centers.

Three (3) years' experience programming networks utilizing Software Defined Networking techniques.

C/C++/JAVA/HTML/PYTHON and similar application software and scripting language competence

Cybersecurity/Risk Management Framework Accreditation Experience

Model-Based Systems Engineering Experience
All qualified applicants will receive consideration for employment without regard to race, color, sex, sexual orientation, gender identity, religion, national origin, disability, veteran status, age, marital status, pregnancy, genetic information, or other legally protected status.