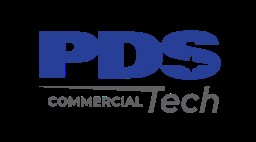 Job Information
PDS Tech Inc

Scientist II

in

Canoga Park

,

California
PDS Tech is seeking candidates for a Scientist position in West Hills, CA
Working within the Biochemistry group on new product feasibility, development, data analysis,
verification, technology transfer, training, troubleshooting, and improving the existing antibody detection related products, reagents, and processes.
Key Responsibilities:
 Working with other scientists on assay development
 Identifying and testing the variables of an experiment
 Assisting with project planning, executing, analyzing, and making summary reports
 Setting up and working with the Luminex, flow cytometer, and other related instruments
 Optimizing newly developed protocols and procedures
 Troubleshooting problematic reagents and procedures
 Documenting and collaborating on newly developed protocols and procedures
 Analyzing data using Panda, fusion, Microsoft Excel, macros and other related software.
 Presenting data using Microsoft Excel and PowerPoint
 Updating inventory, maintaining equipment, and documentation
Minimum Requirements:
 Minimum of 3 years of post-graduate or equivalent independent research/industry experience is required
 Minimum Education-Bachelor's degree in the Biological or Chemical Sciences. Master's Degree is
preferred.
 Knowledge and ability to perform pipetting, molarity calculations, dilution calculations, Microsoft
Excel, Word, and PowerPoint.
 Must have a positive attitude, good communication skills, reliability, problem-solving skills, integrity and be
organized
 Ability to work independently, in a group setting, with little direction, and with direct supervision
 Must be able to see the big picture and plan for the small details
 Must be able to sit or stand for extended periods of time in the lab or in front of a computer
 This position must be able to interact respectfully and diplomatically with members of other
departments including the research staff, QA, QC, production, shipping, ordering, administration,
and all others
All qualified applicants will receive consideration for employment without regard to race, color, sex, sexual orientation, gender identity, religion, national origin, disability, veteran status, age, marital status, pregnancy, genetic information, or other legally protected status.