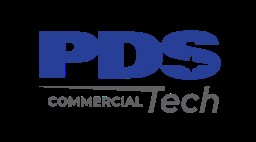 PDS Tech Inc

Water Quality Project Admin

in

Canonsburg

,

Pennsylvania
This person is needed to support a lead sampling project. This person will gain project experience as they are helping to managing this project from start to finish.
75% of this role will be office work – phone calls, paperwork, Excel tracking, generating and proofing letters in Word.
25% of this role will be field based. The customers are collecting the samples themselves, so it would be dropping off/picking up sample kits (this will be done in conjunction with an AW employee). There will also be some interaction with customers and with the distribution teams.
Review and update lead and copper sampling plans
Schedule appointments for home inspections
Assist operations in home inspections as needed
Track sample collection and results for lead and copper sampling
Required Skills:
Basic computer skills (word, excel, etc)
The student does not need to be pursuing a biology or science degree.
Hours: Monday – Friday, 8am to 4pm, 40 hours/week.
All qualified applicants will receive consideration for employment without regard to race, color, sex, sexual orientation, gender identity, religion, national origin, disability, veteran status, age, marital status, pregnancy, genetic information, or other legally protected status.