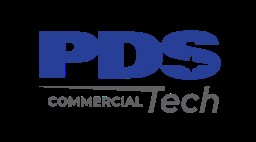 Job Information
PDS Tech Inc

Scientist I - QC

in

Carlsbad

,

California
PDS is seeking candidates for a Scientist/QC position in Carlsbad, CA
How will you make an impact?
You will work in a team based environment to perform Quality Control assays/experiments on molecular biology reagents (bulks, components, finished goods) for global use in research and commercial products in the life sciences industry.
What will you do?
Responsible for qualifying product(s) in a lab setting following standard operating procedures. Will utilize basic laboratory techniques, calculations, materials measurement, operation of laboratory equipment and record keeping necessary to qualify products.

Will perform various assays which may include the following: PCR, qPCR, Bioanalyzer, HPLC, HPIC, small/medium nucleic acid purification, Polyacrylamide and Agarose Gel Electrophoresis, Cloning and Transformation, Western Blots, Bradfords, Unit Assays both gel-based and radiometric.

Utilize specialized technical knowledge and skills to make detailed observations and analyze data within operating parameters. Actively participate in troubleshooting for specific processes or activities as assigned.

Follow controlled protocols and complete according to good documentation practices.

Maintain equipment, product inventories and related records as assigned. Note variances on manufacturing documents; audit and evaluate process documents and propose revisions.

Identify and implement manufacturing procedures intended to optimize existing processes and ensure compliance with regulatory requirements.

Advise the team lead/manager of factors that may affect quality of the product, initiate problem reports for deviations and non-conforming materials, and suggest options and ideas for corrective actions and preventive actions (CAPA).

Research new methods and present recommendations to the team, including development of and revision of standard operating procedures.
How will you get here?
Education
High School diploma and 4+ years of experience in a manufacturing or research laboratory – or –
Associates Degree in a scientific discipline and 2+ years of experience in a manufacturing or research laboratory – or -
Bachelor's degree in scientific discipline and 0-2+ years of experience in a manufacturing or research laboratory
Experience
Introductory Experience in the use of scientific laboratory techniques, equipment and materials:
Very strong pipetting skills

Aseptic techniques

Spectrophotometer operation (Nanodrop)

End-Point and Quantitative (real-time) PCR, and Reverse Transcriptase PCR

Cloning and Transformations

Small/Medium Scale Nucleic Acid Purification

Polyacrylamide and Agarose Gel Electrophoresis

Pico Green Assays or similar

Good documentation practices

Bench work both in a lab environment and manufacturing facility with specialized equipment.

Ability to carry out scientific procedures and make recommendations for improvement.

Excellent documentation and communication skills.

Lifting up to 20 lbs will be required on a frequent basis.

Must be flexible to work varying schedules and hours as needed.

Must be able to work safely with chemicals and hazardous materials including radioactive isotope.

The noise level in the work environment is usually moderate.

May be required to stand for long periods of time while performing duties.

May intermittently sit at desk/lab bench for a long period of time to perform experiments, write, and use a keyboard to communicate through written means.
Knowledge, Skills, Abilities
Is energized working in a fast-paced environment

Organized, deadline oriented, and adapts to changing priorities

Consistent, dependable, and accurate in carrying out responsibilities

Displays positive attitude toward job and others

Results oriented and data driven

Greets challenge and change as opportunity

Demonstrates intensity, innovation, involvement, and integrity
All qualified applicants will receive consideration for employment without regard to race, color, sex, sexual orientation, gender identity, religion, national origin, disability, veteran status, age, marital status, pregnancy, genetic information, or other legally protected status.