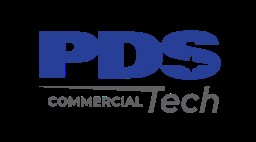 Job Information
PDS Tech Inc

Customer Property Adminstrator

in

Cedar Rapids

,

Iowa
PDS Tech, Inc. is seeking Contracts Administrator in Cedar Rapids, IA.
Job Summary:
• Coordinates property control activities to ensure continual accountability of Govt or associate contractor property in accordance with applicable Govt Regulations, associate contractor requirements, or Corp Policies/Procedures
Job Responsibilities:
• Establishing Positive Working Relationships: Develops and maintains a professional and positive working relationship with the Govt Property Administrator and/or the associate contractor representatives who have oversight responsibility for their property that RCI has in its possession or is responsible for.
• Customer Property Tracking, Monitoring, Usage & Accounting: Tracks, monitors and reports the status and usage of COP (Customer Owned Product) in accordance with Federal Regulations and/or Customer requirements.
• Reporting, Documentation & Compliance: Prepares required COP reports and documents in compliance with Govt Regulations, associate contractor requirements and Corporate Policies and Procedures.
• Inventories: Conducts periodic inventories and maintains records of COP in accordance with relevant Govt Regulations, associate contractor requirements and Corporate Policies and Procedures.
• Disposition: Coordinates activities related to the disposition of COP.
• Repair: Coordinates repair activities related to COP. Interfaces with other departments and subcontractors on the usage and repair of equipment.
• Establishing Working Relationships: Builds positive and stable working relationships internally and externally. Frequent internal Company and external contacts. Represents organization on specific projects.
• Risk Associated With Errors Made: Errors in judgment or failure to achieve results would normally require a moderate expenditure or resources to rectify.
• Difficulty of Assignments: Develops solutions to a variety of problems of moderate scope and complexity. Refers to policies and practices for guidance. Works on problems of moderate scope where analysis of situations or data requires a review of a variety of factors. Exercises judgment within defined procedures and practices to determine appropriate action. Contributes to the completion of organizational projects and goals.
• Responsible for providing administrative support to assigned unit or department assuming relatively independent action.
• Performs specialized administrative duties requiring in-depth knowledge of division policies, procedures, departmental operations, organizational structures, and services.
• May mentor/train other department support coordinators. May project manage administrative projects with limited supervision.
• Identifies trends, analyzes problems, and suggests alternatives for assigned tasks.
• Initiate follow-up and appropriate action to expedite and facilitate department work processes and task completion.
• Collects, compiles, records, inputs, sorts and formats information for departmental/division reports, tracking data, and other applications.
• May manage electronic database in support of managing a physical and/or electronic inventory.
TOP 3 MUST HAVE SKILLS:
MS Office

Attention to Detail

Ability to work in a team environment
TOP 3 NICE TO HAVE SKILLS:
SAP experience

Multi-tasking

Program/project management experience
All qualified applicants will receive consideration for employment without regard to race, color, sex, sexual orientation, gender identity, religion, national origin, disability, veteran status, age, marital status, pregnancy, genetic information, or other legally protected status.