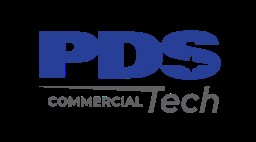 Job Information
PDS Tech Inc

AP/AR Specialist

in

Chandler

,

Arizona
PDS Tech is currently seeking an AP/AR Specialist for our client in Chandler, AZ
JOB DESCRIPTION
The AP / AR Specialist will report to the Accounting Manager to ensure the integrity of key AP /AR processes by understanding systems, flow of transactions, internal controls, and recommending efficiency and effective improvements. This role will be responsible for accounts payable processing, accounts receivable processing, monitoring payments, processing credit card transactions, and other administrative functions.
Responsibilities include: data entry, investigating various GRN differences, three-way invoice match, expense report processing, A/R Invoice processing, payment processing, prepare and monitor aging reports, assist in month end journal entries as related to Accounts Payable and Accounts Receivable, assist in audits, and financial requests.
If you are a high energy self-starter, team-player, and leader who loves challenges and fast-paced small business environments then this may be the perfect opportunity for you.
Essential Functions
Reasonable accommodations may be made to enable individuals with disabilities to perform the essential functions.
Ensure compliance with accounting and audit standards including GAAP, DCAA and FAR.
• Assist with cash-flow, budget, and forecast preparation
• Process Vendor / Supplier Invoices with three-way match. For non-PO invoices, ensuring coding and invoice approval occur before entry.
• Process Employee Expense Reports and confirm compliance with Company Policy.
• Process ACH / Wire/ Check Payments, and the occasional Manual Payment. ACH & Wire processing includes setting up bank templates.
• Reconcile Vendor Statements and Discrepancies.
• Maintain Goods Received Not Invoiced Subledger and Reconciliation, ensuring aging is not more than 30 days.
• Prepare A/P aging reports in Excel 0-30 days and over 30 days breakdown on a monthly basis & and monthly GL Reconciliation.
• Maintain updated Vendor / Supplier Information
• Process 1099s tax forms in accordance with instruction and deadlines set by company policies and federal guidelines.
• Prepare, verify, and encode requisitions, invoices, journal entries for accuracy, completeness and compliance with company policies and procedures.
• Maintain updated Customer Information.
• Ensure supporting documentation is provided and approved for invoicing and documentation purposes.
• Collect Customer payments, to include credit card payments.
• Process Customer Deposit and ensure accuracy on Invoice clearing.
• Process Customer Statements, sends past due notices to customers for collection processing and prepares Accounts Receivable aging report.
• Maintain Dispatched Not Invoiced Subledger and Reconciliation, ensuring there is a $0.00 balance at the end of each month.
• Responsible for the investigation of A/R issues, as well as the follow-up and follow-through on problems and/or on management questions. To Include following customer follow-up and weekly updates to the Director of Finance & Accounting Manager.
• Process and maintain Merchant Services Account
• Prepare and provide support for variances related to accounts payable and accounts receivable
• Works cross functionally across the business to ensure accounting transactions are recorded accurately and timely
• Prepare financial data and related information in support of external and internal audit activities.
• Assists in month-end closing process including GL verification and reconciliation, expense tracking, and month-end accruals.
• Responsible for reporting related to Finance Quarterly Reports (FQR), Management Operations Reports (MOR), ad-hoc requirements, or any future A/P & A/R related standard reporting as defined by management.
• Support physical inventory via count, audit, data entry activities.
• Overtime during the week or occasional weekend work may be required to achieve monthly/quarterly close or to support other business requirements.
• Supports finance team in any and all audit activities.
• Create and maintain all receivable physical and electronic files and systems per company policy.
• Maintain good communication with customers and employees.
• Maintains a positive attitude and willingness to support broader company initiatives including new ERP system implementation.
• Assist with ad-hoc analysis, special projects, and all other duties as assigned
Competencies
Accounts Receivable / Payable Processing

Performance Management

Ethical Conduct

Thoroughness, Attention to Detail and Accuracy

Proficient Communication Skills

Ability to work under short deadlines and in a fast past environment

Familiarity and comfort with Microsoft Excel, and other Office applications as well as ERP financial interface.

Ability to accomplish multiple projects/initiatives in a fast-paced environment and meet deadlines.

Ability to work with other functions; team player with excellent interpersonal skills.

Ability to self-start and work independently.
Required Education and Experience
Bachelor's degree in accounting.

2 to 4 years of accounting experience, manufacturing experience is required

Intermediate to Advanced Excel capabilities
Work Authorization/Security Clearance
Must be a U.S. Person and able to obtain a U.S. Secret Clearance
Supervisory Responsibility
No formal supervisory responsibilities in this position. May provide informal assistance such as technical guidance, and/or training to coworkers. May coordinate and assign tasks to co-workers within a project.
Travel
< 10%
All qualified applicants will receive consideration for employment without regard to race, color, sex, sexual orientation, gender identity, religion, national origin, disability, veteran status, age, marital status, pregnancy, genetic information, or other legally protected status.