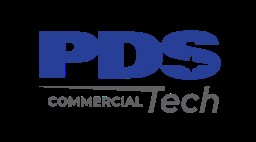 Job Information
PDS Tech Inc

Data and Analytics Architect

in

Chesterfield

,

Missouri
Data and Analytics Architect
Direct Hire: M-F (8 to 5)
Location: Chesterfield, MO
Status: MUST BE A US CITIZEN
Summary: Primarily responsible for the design, documentation, and implementation of company's data warehouse and business intelligence environment. The architect will work with different business groups to determine their reporting and analytical needs.
Responsibilities:
Data Architect – Architect and build a data warehouse and data analytics solutions that is efficient, scalable, flexible, and highly available. Be able to articulate the benefits and limitations of each architecture option. Perform end-to-end hands-on development, deployment and administration activities for the data platform and data analytics solutions. Define strategies to leverage on premise, cloud, and hybrid technologies to load the data warehouse.
Business Intelligence – Be able to articulate the benefits and limitations of the different business intelligence tools on the market and provide a recommendation on which tool would best fit for our use case. Meet with different business departments to determine if existing report meets their needs.
Systems Analysis - Review the current reporting environment to verify the accuracy of existing reports and to look for opportunities to improve and better serve our internal departments and customers.
General Systems Support – Provide the general care and feeding of the data warehouse and business intelligence environment. Respond to load failures and system outages to help get the environment back online and available as quickly as possible. Be able to provide a write up of any outages to the business and any possible impacts related to those outages.
Project Management - Develop necessary project plans to ensure timely and efficient completion of assigned projects. This includes tracking statistical data, performing research, outlining project tasks and developing necessary management reporting. Must be able to work well with development groups and direct consultants on projects as necessary.
Cross Training - Participate in cross training to ensure departmental goals and objectives are completed. This includes providing training to other IT staff members as necessary.
Education/Experience: Computer Science degree, four year college or related certification and experience required. Five to ten years' experience of modern information technology practices with ETL processes, Data warehouse and Data lake methodologies, strong SQL skills, knowledge of industry standard Cloud platforms and BI tools. Must also have experience merging traditional data warehouse modeling with newer cloud data technologies. Big data experience is a plus.
Technologies : Microsoft SQL Server - both on premise and RDS instances, SSIS, SSRS, Informatica Cloud, AWS Redshift, S3, Snowflake, Salesforce, pub/sub messaging, or similar tools on other platforms.
Certificates and Licenses: SQL Server relevant certifications, training in platforms related to cloud BI/Data warehouse platforms, and cloud based ETL tools like Informatica or related.
Qualities: Strong team player; strong written and verbal communication skills; strong analytical and problem solving skills; and organizational and time management skills. Act as a technical leader promoting consensus and knowledge transfer to team members. Must possess the flexibility necessary to effectively perform in a dynamic, constantly changing and priority shifting professional environment. High degree of confidentiality and professionalism, ability to interact effectively with all levels of staff, commitment to service and excellence. Self-direction with the ability to manage multiple projects and responsibilities. Dedication to professional development in the IT field through continuing education, certification, and/or seminar attendance.
All qualified applicants will receive consideration for employment without regard to race, color, sex, sexual orientation, gender identity, religion, national origin, disability, veteran status, age, marital status, pregnancy, genetic information, or other legally protected status.