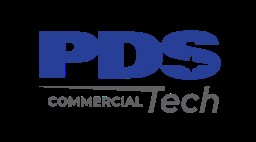 Job Information
PDS Tech Inc

Sr. Database Administrator

in

Chesterfield

,

Missouri
Sr. Database Administrator
Direct Hire: M-F (8 to 5)
Location: Chesterfield, MO
Status: Must be a US Citizen
Summary: Our client is looking for a passionate and skillful Sr. Database Administrator. Responsible for the analysis, design, implementation and support of databases used in the development of in-house application solutions and acquired software platforms. Responsible for the implementation and execution of preventative maintenance routines to ensure end-user availability and performance of database files and their related management systems. Work with management to develop database strategies to support organizational needs. Consult with and advise the development staff on proper database usage as it relates to development tasks. Direct and control the maintenance and use of the organizational data dictionary. Responsible for proper security of all databases and their respective database management systems. Responsible for quality control and auditing of databases to ensure accurate, secure, and appropriate use of both testing and production databases. Establishes/maintains robust methods for monitoring, alerting and capacity management objectives within scope of responsibility.
Architecture – Lead and coordinate the database design, implementation and ongoing support of a high available distributed Microsoft SQL Server system to support company's application requirements. Lead and coordinate infrastructure architecture for the new server implementations. Participate in system performance tuning using scripts, built-in as well as third party monitoring tools. ETL design through SSIS or Informatica Cloud.
Database Administration – Responsible for the administration of existing enterprise databases and the analysis, design, and creation of new databases as necessary. Create databases, tables, procedures and object security permissions. Design and document database architecture. Analyze, load balance, and tune databases for optimal efficiency. Proactively monitor systems for optimum performance and capacity constraints. Monitor scheduled database jobs to ensure successful and timely completion. Monitor and administer DBMS security; including adding and removing users, administering disk space, auditing, and checking for security problems. Maintain documentation on in-house processes.
Third-Party Platform Administration – Support implementations of third-party products with data-centric interfaces, including SAS, TIDAL scheduling, Informatica Cloud, and SAGE ERP platforms. Support functions such as user role security/provisioning, data source configuration, table structure updates, automations and application-level patching.
Development Activities – Responsible for reviewing, promoting, and monitoring all changes to the test and production databases. Assist the development staff in creating database designs that meet development requirements and optimal performance requirements. Establish standards and best practices for SQL. Interact with and coach developers in optimal SQL techniques. Run approved scripts to apply updates to test and production databases. Develop database utilities and automated processes. Review existing code in need of performance tuning and recommend changes. Create and maintain SSIS packages and SSRS reports for business communities.
Database Management System Administration – Work with IT personnel on maintaining Operating System and DBMS versions and patches to maintain an acceptable level of support and security of the database instances and servers. Assist with the configuration/installation of new versions of DBMS software, application software, and other software/hardware aspects related to DBMS administration. Work with Development staff in testing new software before being released to production. Monitor backup procedures to ensure sufficient coverage in case of failure. Be prepared to restore/recover any lost databases or database objects. Maintain indexes and statistics maintenance jobs for all company database servers. Identify opportunities to retire or integrate legacy database components to maintain manageable number of systems. Document known problems and possible solutions/workarounds into a knowledge base for others to reference.
Quality Assurance - Ensure that database migration plans and database changes are in line with development specifications have been reviewed prior to being promoted to production. Provide the application development unit with final authorization to release the application to production. Assist with staff training as requested. Conduct post-implementation follow-up activities.
Systems Administration - Work with IT staff when needed in system administration and maintenance tasks. These include Server, Storage networks and Back up Services. Administration of these services includes the research, configuration, installation, maintenance, and support to IT and general users. In addition, continued research for improvements and upgrades is necessary.
Management Reporting - Develop and maintain reporting standards on database performance and usage forecasts.
Technology - Achieve and maintain a current working knowledge of advancements in database management systems. Stay up to date on new versions of supported DBMS's and the advantages/disadvantages that each offers. Attend seminars and conferences designed to build knowledge of the same.
Education/Experience: Bachelor's Degree in Computer Science or related field is required. Minimum of 5+ years of Database administration and design including designing high-availability systems in a distributed environment. Experience with application development methodologies (such as Agile) is highly desirable. Experience within the financial servicing industry will be beneficial. Previous experience designing or participating in the build out of a data warehouse would be beneficial.
Technical Skills: Extensive knowledge of Database Administration on Microsoft SQL Server 2016 and newer in a multi-site high-availability environment. Extensive expertise with Microsoft SQL Server, SQL queries, stored procedures, data structures and experience with applied SDLC practice and Change Management. Knowledge of programming, systems analysis and design, and database structures. Knowledge of high availability solutions such as Microsoft Windows Failover Clustering and AlwaysOn Availability Groups. Working knowledge of SQL Server and system performance tuning tools such as Perfmon, Database Engine Tuning Advisor, SQLIO, PAL, SQL Sentry Performance Advisor, DMVs. Knowledge of advanced T-SQL techniques including windowing functions, common table expressions, functions. Knowledge of PowerShell is beneficial. Knowledge of SQL Server Integration Services, Reporting Services and Audit is essential. High-level knowledge of vSphere, Microsoft Server 2016/2019 and Veeam is beneficial.
Must be able to obtain a Federal 6C Security Clearance after hire.
All qualified applicants will receive consideration for employment without regard to race, color, sex, sexual orientation, gender identity, religion, national origin, disability, veteran status, age, marital status, pregnancy, genetic information, or other legally protected status.