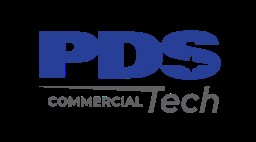 Job Information
PDS Tech Inc

Scientist

in

Cincinnati

,

Ohio
PDS Tech, Inc. is seeking a Scientist in Cincinnati, Ohi
Job Description
Summary:
Provides routine analyses in a chemistry or microbiology environment by following standard practices.

Performs analytical methods as assigned for testing on raw materials, samples, stability, environmental, production intermediates, and/or human cells.

Supports internal development and/or manufacturing operations.

Makes detailed observations and reviews, documents, and communicates test results.
Essential Functions:
Conducts routine chemical and physical testing of pharmaceutical raw materials, packaging components, finished products, microbiological, and stability samples by internally developed and compendial test methods.

Executes validated test methods for pharmaceutical raw materials and finished products for strength, impurities, identity, and dissolution by HPLC, GC, dissolution, spectroscopy, and traditional quantitative analysis, utilizing HPLC, GC, LC/MS, dissolution, spectroscopy, and/or traditional wet chemical testing.

Recognizes and reports out-of-specification or unexpected results and non-routine analytical and product problems.

Performs daily instrument calibrations / verifications as required. Clearly and accurately communicates the results of work by creating documentation of the testing/analysis and obtained results.

Records and reports results of analysis in accordance with prescribed lab procedures and systems.

Assists in preparing regulatory documents and other communications with outside agencies, clients, and/or colleagues from other corporate sites.

Contributes to writing of SOPs if needed. Cleans and organizes work area, instrumentation, and testing materials.

Cleans HPLC and dissolution systems after use.

Performs all duties in strict compliance with Standard Operating Procedures, Good Manufacturing Practices, Good Laboratory Practices, and Safety guidelines.

Maintains the necessary compliance status required by company and facility standards.
Disclaimer:
This job description is intended to present the general content and requirements for the performance of this job.
The description is not to be construed as an exhaustive statement of duties, responsibilities, or requirements.
Managers and supervisors may assign other duties as needed.
Nothing contained herein should be construed to create an employment contract. Occasionally, required skills/experiences for jobs are expressed in brief terms. Any language contained herein is intended to fully comply with all obligations imposed by the legislation of each country in which it operates, including the implementation of the EU Equality Directive, in relation to the recruitment and employment of its employees.
Education:
Bachelor's degree in physical science, preferably in Chemistry or Biology.
Experience:
Typically requires 1-2 years previous related experience.

Experience performing chemical tests with chromatographic, spectroscopic, or other analytical technique preferred.
Equivalency:
Equivalent combinations of education, training, and relevant work experience may be considered.
Competencies:
Good knowledge and understanding of basic instrumental technologies.

Knowledge of qualitative and quantitative chemical or microbiological analysis.

Awareness of quality and regulatory requirements in the pharmaceutical industry.

Good problem solving skills and logical approach to solving scientific problems.

Demonstrable interpersonal and communication skills (both oral and written).

Ability to read and interpret technical procedures and governmental regulations.

Ability to apply mathematical operations to such tasks as determination of test reliability, analysis of variance, and correlation techniques.
Required experience:
6 mo. – 1 year chemistry laboratory experience preferred.

Academic lab experience acceptable.
Intangible skills:
Self-motivated, conscientious, detail oriented, team player.

Physical Requirements:

Position requires ordinary ambulatory skills and physical coordination sufficient to move about office locations

Ability to stand, walk, stoop, kneel, crouch periodically for prolonged periods of time

Manipulation (lift, carry, move) of light to medium weights of 10-35 pound pounds

Arm, hand and finger dexterity, including ability to grasp and type for prolonged periods of time

Visual acuity to use a keyboard, computer monitor, operate equipment, and read materials for prolonged periods of time

Ability to sit, reach with hands and arms, talk, and hear for prolonged periods of time.

Safety glasses, safety shoes, lab coat, latex or similar gloves, safety apron, organic respirator occasionally.
All qualified applicants will receive consideration for employment without regard to race, color, sex, sexual orientation, gender identity, religion, national origin, disability, veteran status, age, marital status, pregnancy, genetic information, or other legally protected status.