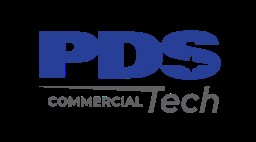 Job Information
PDS Tech Inc

Assembly & Test Technician

in

Clearwater

,

Florida
The future is what we make it! Come join the team and be a future shaper and become a member of our global team of thinkers, innovators, dreamers and doers who make the things that make the future. That means changing the way we fly, fueling jets in an eco-friendly way, keeping buildings smart and safe and even making it possible to breathe on Mars.
Are you ready to help us make the future?
In this role you will assemble and inspect micro components of a high precision electromechanical device that supports the defense market. You will ensure the highest quality product is provided to our customers. The ideal candidate will be responsible for their work area to ensure the safe and efficient operation of the area. They will also set up and monitor production in the area and participate in the continuous improvement processes at the site to improve safety, productivity, and quality improvements.
We currently have open Assembler Level I, II, III and VI opportunities located in Clearwater, FL with Honeywell.
The pay rate for this opportunity is: $19.00+ an hour depending on your relevant work experience. Plus, right now my assembler roles are currently a part of Honeywell's Retention Bonus program where you can earn up to $3,000 in bonuses in your first 90 days on assignment!
Essential Functions:
1st Shift & 2nd Shift – Monday – Friday

1st - 6:00 am – 2:30 pm

2nd - 2:30 pm – 11:00 pm

Assembles fabricated parts at floor stations.

Tests and calibrates parts and mechanisms to meet tolerances and product specifications.

Uses hand tools and power tools to assemble units according to product specifications.

Identifies units that fail tests or tolerance levels and repairs as necessary.

Relies on instructions and pre-established guidelines to perform the functions of the job.

Works under immediate supervision.

Primary job functions do not typically require exercising independent judgment.

Typically reports to a supervisor or manager.
Skills/Qualifications:
Requires a high School Diploma or G.E.D. equivalent.

May require 2-6 years of experience in the field or in a related area.

Has knowledge of commonly used concepts, practices, and procedures within a particular field.

Relies on instructions and pre-established guidelines to perform the functions of the job.

Prior hand soldering.

Basic computer knowledge.

Vision Test will be required.

Special Considerations: Lifting is generally up to 30 Lbs.

Exposure to machinery, chemical, biological, and physical risks is minimal.
Pay Details: $19.00 per hour
Benefit offerings available for our associates include medical, dental, vision, life insurance, short-term disability, additional voluntary benefits, EAP program, commuter benefits and a 401K plan. Our benefit offerings provide employees the flexibility to choose the type of coverage that meets their individual needs. In addition, our associates may be eligible for paid leave including Paid Sick Leave or any other paid leave required by Federal, State, or local law, as well as Holiday pay where applicable.
Equal Opportunity Employer/Veterans/Disabled
To read our Candidate Privacy Information Statement, which explains how we will use your information, please navigate to https://www.pdstech.com/candidate-privacy
The Company will consider qualified applicants with arrest and conviction records subject to federal contractor requirements and/or security clearance requirements.