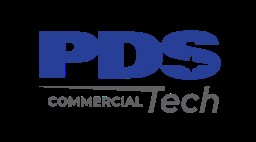 Job Information
PDS Tech Inc

Scientist II

in

Cockeysville

,

Maryland
PDS is seeking candidates for a Scientist II position in Hunt Valley, MD.
This is a one-year Temp position located in Hunt Valley, Maryland. The Scientist in Analytical Chemistry will support technology and product development projects with technical knowledge in the area of analytical chemistry. This position supports a cross-functional team working toward the design and commercialization of new cell culture media and media supplement products. The incumbent will apply chemistry knowledge to perform standardized assays as well as contribute to the development of new assays for the experimental analysis designed to address issues in cell growth, production, and protein quality. In addition to responsibilities related to product development, the Scientist will also assist in troubleshooting and optimizing existing products and work with internal and external customers to implement solutions for product technical support needs.
Duties and Responsibilities
Work under general supervision and with other R&D associates to plan and carry out analytical assays and analyze and interpret analytical results to support research needs in the department, including research studies to identify and quantify components from complex raw materials for the development of new media and media supplementation products.

Provide technical knowledge for functional and cross-functional technology and product development activities.

Use ICP-MS technology to performs standard ICP-MS sample acquisition, data analysis, and results export.

Use spectroscopy techniques, such as FTIR, near-IR, far-IR, Raman and Microscope for the identification of raw materials against the established internal library. Investigate the potential causes that result in the discrepancy between the sample spectrum and library spectrum, such as moisture, salt form, crystalline form, etc. Flag the samples that don't march the library spectrum for further investigation with other techniques.

Use spectroscopy techniques, such as FTIR, near-IR, far-IR, Raman and Microscope and other analytical techniques for the identification of unknowns in various processes or products.

Use statistical methods to analyze spectroscopic and/or chromatographic data to identify or differentiate parameters that are statistically significant, and quantitatively predict the values of the output based on the statistical modeling.

May be required to perform other analytical tasks as needed, such as GC-MS, HPLC/UPLC and/or HPLC-MS.

May be required to perform other related duties as required and/or assigned.

Remain current in the technological and practical advancements in the area of analytical chemistry as it relates to cellular processes through the literature.

Regularly communicate plans, actions and results with their manager and other leaders.

Complies with all company safety, training, and quality regulations and procedures.
Education
Degree in Analytical Chemistry or related field.

B.S./B.A. with minimum of 5 years of industry experience, or

Masters with a minimum of 2 years of industry experience, or

Ph.D. with a minimum of 1 year of industrial or postdoctoral experience.
Skills and Experiences
Seek a candidate with EXTENSIVE experience in one of the following two technologies:
ICP-MS or FTIR.
Hands-on experience in using FTIR, NIR, Raman or microscope for compound identification and/or differentiation is required.

Hands-on experience in using statistical methods, such as Principle Component Analysis (PCA), Partial Least Squares (PLS) regression, etc. for data analysis is required.

Advanced education and/or research experience in applying FTIR, NIR or Raman is highly desired.

Hands-on experience using microscopic FTIR is a differentiator.

Experience with other instrumentation such as HPLC/UHPLC and/or GC-MS is a plus.

Experience with Empower 2/3 software to control HPLC/UPLC and perform data processing is a plus.

Experience of properly maintaining a laboratory notebook and working in a team environment are required.

Excellent verbal and written communication skills and the ability to communicate scientific results in a clear, concise, & accurate manner.

Excellent organizational skills, including the ability to efficiently evaluate and manage multiple project tasks.
All qualified applicants will receive consideration for employment without regard to race, color, sex, sexual orientation, gender identity, religion, national origin, disability, veteran status, age, marital status, pregnancy, genetic information, or other legally protected status.