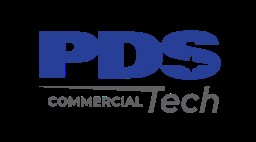 Job Information
PDS Tech Inc

Quality Inspector (Helicopter)

in

Columbus

,

Mississippi
PDS is seeking an QA Inspector for an open position in Columbus, MS.
In your role you will:
Position Summary:
Assure compliance with Airbus Helicopters Inc. policies and procedures and FAA regulations. Perform detailed, functional, operational and dimensional inspections of aircraft, systems and components to determine airworthiness. Responsible for returning aircraft and components to service after production or maintenance.
Primary Responsibilities:
Documentation: 40%
Research, compile and document all applicable maintenance for airframe, engine, accessories and components in accordance with Federal Aviation Administration (FAA) approved regulations and company procedures. Ensure compliance with all applicable calendar/hourly inspections, life limited or cycle limited components, airworthiness directives and alert service bulletins. Document and return airframe, engine, accessories or components to service after production, maintenance, overhaul, repair or modification.

Compose and prepare all necessary Aircraft delivery documentation (i.e.: weight and balance, FAA form 337, FAA form 8130-3, 8130-6), in relation to qualifying the airworthiness or return to service of aircraft, engines, parts, components and systems. To include but not limited to, ensuring all necessary certification supporting documentation for aircraft repair or modifications has been received, i.e. Designated Engineering Representative (DER) approvals, Electro-Magnetic Compatibility (EMC), Electromagnetic Interference (EMI) Lighting Evaluation, Human Machine Interface (HMI), Emergency Egress and Cabin Compliance, Flammability Testing, Electrical and Structural approvals. Ensure Technical Standard Orders (TSO) minimum performance standards are met for installation of specified materials, parts and appliances used on civil aircraft Etc....) Determine if FAA field approval is required for installations.

Inspect and receive incoming material, (i.e. new parts, supplies and repaired parts from vendors). Ensure proper tagging, identification and airworthiness of parts related to Airframe, Engines and Accessories. Detect and report suspected unapproved parts, file FAA form 8120-11 as required.

Perform conformity inspections for Supplemental Type Certificated (STC) development projects, parts manufacturer approval (PMA) parts, structural and electrical components.

Ensure compliance with production and repair station policies / procedures / forms and FAA Regulations.
Physical inspection, Mechanical & Structural: 35%
Accomplish in-process and final quality inspections for conformity, maintenance, repair, modification, rework and overhaul of aircraft components and sub-assemblies. Tasks will include "Clearance-to-close" inspections, torque check verifications, dimensional checks, flight control system installation verifications and flight control rigging checks of Airframe, Engine(s), hydraulic, pneumatic, and fuel systems for integrity.

Must be familiar with composite materials such as pre-impregnated composite carbon, Kevlar and graphite materials and associated types of resins used in composite manufacturing, repairs and their applications.

Proficient in inspections to determine serviceability or rejection of Composite and Aluminum structures and panels. Includes in-process "Clearance-to-close", dimensional checks, acoustic tap testing or repair inspection of cracks, punctures and scratches.

Inspect aircraft aluminum, titanium or steel structures for cracks, corrosion, damage and improper assembly. Inspection for proper shimming and joining of structures with rivets or other approved hardware. Inspection of repairs to structure in accordance with approved documentation, engineering disposition, drawings, structural repair manual or standard practices manuals.

Conduct applicable airframe calendar or hourly inspections, hidden damage inspections of airframe structures and sub-assemblies during manufacturing and for aircraft involved in incidents or accidents.

Examine fit, function and seal of windows and doors. Installation of seats, instruments and decorative panels. Examine installation of floor, wall coverings and interior upholstery to verify color, quality, and fit of materials.

Inspect and approve/reject manufactured parts and assemblies for installation, customer purchase and Supplemental Type Certificate projects. Inspect and categorize parts as serviceable, repairable, or rejected/scrap. Validate disposition of parts or repaired parts routed to shop floor, from warehouse, internal shops and vendors for conformity and serviceability in accordance with approved data.

Perform aircraft physical weight and balance functions and calculations in accordance with AC 43.13-1B, chapter 10 in conjunction with applicable Aircraft Maintenance Manuals.

Qualify dynamic component parts by visual, precision measurement, and non-destructive testing inspection methods.

Audit quality procedures and maintenance forms used during maintenance activities to assure compliance with approved methods, current data, and regulatory requirements.

Monitor calibration checks of precision tools and instruments.

Able to read and understand Structural blueprints, drawings.
Electrical Inspections: 25%
Inspect and qualify functional or operational tests, check-outs, and adjustments of aircraft radios, navigational and flight control instruments to determine but not limited to power output, circuit continuity, radiation, frequency, electrical load, pressure, and vacuum systems. Inspect instruments such as altimeters, airspeed indicators, directional gyroscopes, transponders and air data computers and their installations for defects and proper routing, security of electrical harnesses, pitot/static pressure lines or damage to instruments and adjacent components.

Verify installation of aircraft system wiring harnesses, connectors and electrical terminations of sub-assemblies for accuracy, routing and conformity of installation using approved type design data or FAA approved data.

Observation of instrument connections and use of standard testing devices to determine aircraft system instruments and accessories meet required specifications.

Inspection and verify testing of emergency locator transmitters (ELT), Transponders, Altimeters, Airspeed Indicators and Air Data Computers in accordance with Title 14 CFR Parts 91, 135 and 43.

Able to read and understand Electrical blueprints, drawings and production electrical wiring diagrams.
For Additional Information on this Opening Please Contact Kellye Roberts:
Direct Number: 912-257-4867
Email Your Updated Resume to kroberts@pdstech.com
Job Requirements:
High School Diploma or GED Required

Valid FAA Airframe & Power Plant Certificate.

Actively engaged in the field of aviation maintenance quality inspection with a minimum of 4 years related experience performing aircraft mechanical, electrical and structural quality inspection in the following fields; Manufacturing Production Certificate Holder, Repair Station, Airlines or related Military service. Or a minimum of 8 years' experience, performing aircraft mechanic, electrical, structural maintenance and directly responsible for returning aircraft to service under FAA regulations.
Preferred:
Four years of diversified experience on Airbus Helicopter products either as a maintainer or quality inspector.

FAA Inspection Authorization (IA)

FCC 2nd class license

Non Destructive Inspection (NDI) certificate.
For Additional Information on this Opening Please Contact Kellye Roberts:
Direct Number: 912-257-4867
Email Your Updated Resume to kroberts@pdstech.com
All qualified applicants will receive consideration for employment without regard to race, color, sex, sexual orientation, gender identity, religion, national origin, disability, veteran status, age, marital status, pregnancy, genetic information, or other legally protected status.