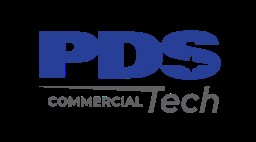 Job Information
PDS Tech Inc

Sr. Aircraft Technician (Avionics)

in

Columbus

,

Mississippi
PDS Tech is seeking an Sr. Aircraft Technician (Avionics) for an open position in Columbus, MS
In your role you will:
Perform work on assigned aircraft or parts in the avionics function.

Tasks included fabrication, repair, and installation of aircraft parts, maintenance and repair of helicopters and support of helicopter specific programs.

Perform assembly, installation, repair or replacement of aircraft electrical/electronic components and systems in the manufacture, maintenance or refurbishing of aircraft and function check of components.

Conduct operational checks of complete systems to verify proper functioning of components and systems.

Diagnose malfunctions or failures and make adjustments, repairs or replacements of parts or components.
Primary Responsibilities:
Maintain close working relationship with assigned lead person with regard to schedules, priorities, availability of parts, supplies and tools, and special instructions as required.

Perform work from blueprints, sketches, vendor and service manuals, and other source data to obtain dimensions, locations, alignment, tolerances and other specification requirements.

Use a variety of standard and specialized hand tools, power equipment, measuring devices and test equipment in completing work assignments.

Assure that completed work complies with FAA regulations, customer requirements, and company specifications.

Coordinate with various departments regarding requirements for materials, supplies, equipment and job schedules.Complete forms and records pertaining to completion of assigned work.

Diagnose the cause of malfunctions, identifies failures and determines corrective action to restore systems to required operating specifications and standards.

Perform required corrective action by making repairs, adjustments or replacements.

Perform operational power on checks of equipment to include but not limited to; instruments, radios, navigation, pitot/static systems, displays, ICS/audio, and lighting.

Should be familiar with test equipment used for operational checks of the above systems.
Additional Responsibilities:
Maintain responsibility to keep scrap at minimum levels.

Follow all OSHA, safety and environmental regulations.

Other duties as assigned.
For Additional Information on this Opening Please Contact Kellye Roberts:
Direct Number: 912-257-4867
Email Your Updated Resume to kroberts@pdstech.com
Job Requirements:
High School Diploma or GED Required

Minimum of six (6) years of experience working on avionics in aircraft, preferably rotorcraft.

An FCC license is desirable

Ability to read and interpret blueprints, sketches and diagrams, and apply standard shop practices in the fabrication and repair modifications of aircraft structures and repairs.

Able to independently assess wiring issues and install components.

Computer proficiency

Must be available to work 1st or 2nd shift.
Physical Requirements:
Onsite: 98%

Vision: able to see and read computer screen and other electronic equipment with screens, able to read documents, reports and engineering drawings, able to see and read wire numbers. [Daily]

Hearing: able to hear to participate in conversations in person and via teleconference or phone and to hear sounds on production floor including safety warnings or alarms. [Daily]

Speaking: able to speak in conversations and meetings, deliver information and participate in communications. [Daily]

Equipment Operation (personal computer, telephone, copier, fax machine, and related office equipment and using electronic identification card to enter building floors and internal doors): able to operate most office and personal electronic equipment and some tools including production tools such as hydraulic lifts. [Daily]

Carrying: able to carry documents, tools, drawings, electronic equipment up to 60lbs. [Daily]

Lifting: able to lift documents, tools, drawings, electronic equipment up to 60lbs. [Daily]

Pushing / Pulling: able to push and pull equipment and tools. [Daily]

Sitting: able to sit for long periods of time at the aircraft, at backshop equipment, in meetings, working on computer. [Daily]

Squatting / Kneeling: Must be able to bend, stoop, and squat. Must be able to move about freely in areas with moving aircraft and parts; work in areas where exposure to chemicals and fumes will occur. . [Daily]

Standing: able to stand at the aircraft to perform work, for discussions in offices or on production floor. [Daily]

Travel: able to travel independently and at short notice. [several time yearly]

Walking: able to walk through office and production areas including uneven surfaces. [Daily]

Personal Protective Equipment required: Required PPE includes, but is not limited to, Safety Shoes, Safety Glasses, Hearing Protection, Respirators/Masks, and/or Protective Gloves as required by site and/or customer site
For Additional Information on this Opening Please Contact Kellye Roberts:
Direct Number: 912-257-4867
Email Your Updated Resume to kroberts@pdstech.com
All qualified applicants will receive consideration for employment without regard to race, color, sex, sexual orientation, gender identity, religion, national origin, disability, veteran status, age, marital status, pregnancy, genetic information, or other legally protected status.