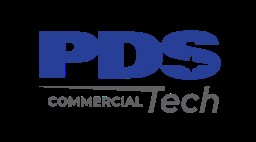 Job Information
PDS Tech Inc

Sr. Aircraft Technician Maintenance and Repair

in

Columbus

,

Mississippi
PDS is seeking an Sr. Aircraft Technician for an open position in Columbus, MS.
In your role you will:
Perform detailed inspection, assembly, installation, repair or replacement of aircraft components and systems, maintenance or refurbishing of aircraft and function check of components. Conduct operational checks of complete systems to verify proper functioning of components and systems. Diagnose malfunctions or failures and make adjustments, repairs or replacements of parts or components.
Provide aircraft maintenance support for new helicopter completions and deliveries, STC development, aircraft training fleet and demonstrations.

Perform detailed assembly, installation, repair, replacement, adjustment, and alignment of parts and components.

Perform troubleshooting to diagnose malfunctioning systems and components to determine corrective action required to assure safety and airworthiness of aircraft.

Perform aircraft disassembly and reassembly as required for aircraft movement, may include loading/offloading aircraft to/from trailer.

Perform track and balancing of rotor systems and vibration analysis.

Responsible for ensuring physical security of aircraft. Ensure aircraft is detailed and prepared for delivery or displays.

Conduct applicable airframe calendar/hourly inspections, hidden damage inspections of airframe structures and sub-assemblies.

Perform operational and functional checks of structures, systems, and/or components as required.

Observe foreign object damage/debris (FOD), tool control and calibrated tool policies.

Update applicable maintenance tracking program.

Monitor and forecast for upcoming maintenance and assure timely compliance with inspections. Ensure compliance with production and repair station policies / procedures / forms and FAA Regulations.
For Additional Information on this Opening Please Contact Kellye Roberts:
Direct Number: 912-257-4867
Email Your Updated Resume to kroberts@pdstech.com
Job Requirements:
High School Diploma or GED Required

Current FAA A&P license, or ability to receive repairman certificate

6+years aviation maintenance experience

Helicopter maintenance experience

Background in aviation maintenance on like type aircraft and systems.

General knowledge of standard practices and troubleshooting methods.

Management skills, ability to multi-task and handle high volume workloads.

Understand customer expectations, enthusiastic to support others and achieve the highest level of customer service.

Effectively and professionally communicate verbally and in writing with all levels of personnel.
Preferred:
Helicopter maintenance experience

Airbus Helicopter airframe experience

Safran Turbomeca engine experience
Physical Requirements:
Onsite: 70%

Vision: able to see and read computer screen and other electronic equipment with screens, able to read documents, reports and engineering drawings on a daily basis.

Hearing: able to hear to participate in conversations in person and via teleconference or phone and to hear sounds on production floor including safety warnings or alarms on a daily basis.

Speaking: able to speak in conversations and meetings, deliver information and participate in communications on a daily basis.

Equipment Operation (personal computer, telephone, copies, fax machine, and related office equipment and using electronic identification card to enter building floors and internal doors): able to operate most office and personal electronic equipment and some tools including production tools such as hydraulic lifts, tugs, helilifts, carts, and ground support equipment on a daily basis.

Carrying: able to carry documents, tools, drawings, electronic equipment up to 30lbs/14kgs on a daily basis.

Lifting: able to lift documents, tools, drawings, electronic equipment up to 50lbs/23kgs on a daily basis. Pushing / Pulling: able to push and pull small office furniture and some equipment and tools. Able to push/pull aircraft with ground wheels on a daily basis. Able to turn rotors by hand on a daily basis.

Sitting: able to sit for long periods of time in meetings, working on computer.

Squatting / Kneeling: able to squat or kneel to retrieve or replace items stored on low shelving.

Standing: able to stand for discussions in offices or on production floor.

Travel: able to travel independently and at short notice. Must be able to fly in the aircraft on a daily basis.

Walking (include routine walking such as to a shared printer to retrieve documents): able to walk through office and production areas including uneven surfaces.

Personal Protective Equipment required: Required PPE includes, but is not limited to, Safety Shoes, Safety Glasses, Hearing Protection, Respirators/Masks, and/or Protective Gloves as required by site and/or customer site
For Additional Information on this Opening Please Contact Kellye Roberts:
Direct Number: 912-257-4867
Email Your Updated Resume to kroberts@pdstech.com
All qualified applicants will receive consideration for employment without regard to race, color, sex, sexual orientation, gender identity, religion, national origin, disability, veteran status, age, marital status, pregnancy, genetic information, or other legally protected status.