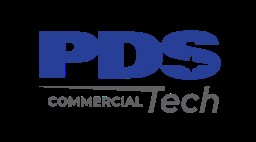 Job Information
PDS Tech Inc

Sr. Aircraft Technician (Sheetmetal)

in

Columbus

,

Mississippi
PDS is seeking an Sr. Aircraft Technician (Sheetmetal) for an open position in Columbus, MS.
In your role you will:
Perform detailed sheetmetal modifications and repairs on multiple airframes or parts as assigned by the lead technician. Tasks include assembly, fabrication and installation of sheetmetal components or aircraft parts and maintenance/repair of helicopters to support delivery schedule.Performs sheetmetal installations and fittings on multiple Airbus Helicopters airframes (H145, H125, H130, H135, H160, UH-72A).
Performs layout of sheetmetal parts by measuring and scribing in preparation for cutting and forming operations.

Performs installations of major and minor modifications per STC instructions.

Performs cutting, joining and clearance of sheetmetal structure per design drawing and standard practices.

Prepares patterns and/or templates to simplify installation processes and to assure proper dimensions.

Assures that installations are attached without endangering aircraft structure or systems operation and function.

Conducts close out inspections prior to signing off confirmation of work performed.

Makes adjustments to latches, windows, cowlings and covers.

Utilizing engineering blueprints, installs prototype parts and close tolerance materials to print for certification purposes.

Performs sealing of installations. Sealant installations must meet quality guidelines for both form and function.

Performs adjustments to ensure fit on new installations and modifications.

Use a variety of standard and specialized hand tools, power equipment, measuring devices and test equipment in completing work assignments.

Assist in providing new project quotes for manpower guidelines as directed by management.

Performs inspections on helicopter fuselages, dynamic and hydraulic components.

Reads and interpret manufacturer's maintenance manuals, service bulletins, technical data, engineering data and other specifications to determine feasibility and method of repairing or replacing malfunctioning or damaged components.

Applies sheetmetal repair schemes to aircraft utilizing drawings and blueprints.

Applies skillsets and experience to assure performed repairs are within tolerance.

Completes forms and records pertaining to completion of assigned work, within SAP system and manually in workbooks per repair station manual.

Maintains responsibility to keep scrap at minimum levels within work area.

Assure that completed work complies with FAA regulations, customer requirements, and company specifications.

Maintains close working relationship with assigned Management with regard to schedules, priorities, availability of parts, supplies and tools, and special instructions as required.

Assists with training of new sheetmetal personnel with ojt.

Updates aircrafts logs and records in accordance with repair station guidelines.

Maintains a clean and safe working environment.
For Additional Information on this Opening Please Contact Kellye Roberts:
Direct Number: 912-257-4867
Email Your Updated Resume to kroberts@pdstech.com
Job Requirements:
High School Diploma or GED Required

Minimum six (6) years of sheet metal installation and/or sheet metal repair experience on aircraft.

Must be able to work within estimated time guidelines in accordance with applicable company, FAA, and customer standards of quality.

A basic knowledge of performing assembly, installation, troubleshooting, repair or replacement of aircraft components and systems.

Knowledge of operational checks of complete systems and the diagnosis of malfunctions or failures and repairs to mitigate them.

Read dials/gauges, identify small objects and hand tools.

Requires familiarity with FAA certified repair station policies and procedures.

A basic understanding of mechanical systems and sheet metal drawings, blueprints, and engineering data is required.
Preferred:
Minimum six (6) years of Helicopter and/or applicable vendor STC sheetmetal installation and modification experience.

Trade School or military equivalent in aviation sheetmetal is preferred.

Current Airframe and Powerplants license.
Physical Requirements:
Onsite: 90%

Vision: able to see and read computer screen and other electronic equipment with screens, able to read documents, reports and engineering drawings. Several times daily.

Hearing: able to hear to participate in conversations in person and via teleconference or phone and to hear sounds on production floor including safety warnings or alarms. Several times daily.

Speaking: able to speak in conversations and meetings, deliver information and participate in communications. Several times daily.

Equipment Operation (personal computer, telephone, copies, fax machine, and related office equipment and using electronic identification card to enter building floors and internal doors): able to operate most office and personal electronic equipment and some tools including production tools such as hydraulic lifts. Several times daily.

Carrying: able to carry documents, tools, drawings, electronic equipment up to 30lbs/14kgs. Several times daily.

Pushing / Pulling: able to push and pull small office furniture and some equipment and tools. Several times daily.

Sitting: able to sit for long periods of time in meetings, working on computer. Several times daily.

Squatting / Kneeling: able to squat or kneel to retrieve or replace items stored on low shelving.

Standing: able to stand for discussions in offices or on production floor. Several times daily.

Travel: able to travel independently and at short notice. Bimonthly.

Walking (include routine walking such as to a shared printer to retrieve documents): able to walk through office and production areas including uneven surfaces. Several times daily.

Personal Protective Equipment required: Required PPE includes, but is not limited to, Safety Shoes, Safety Glasses, Hearing Protection, Respirators/Masks, and/or Protective Gloves as required by site and/or customer site. Several times daily.
For Additional Information on this Opening Please Contact Kellye Roberts:
Direct Number: 912-257-4867
Email Your Updated Resume to kroberts@pdstech.com
All qualified applicants will receive consideration for employment without regard to race, color, sex, sexual orientation, gender identity, religion, national origin, disability, veteran status, age, marital status, pregnancy, genetic information, or other legally protected status.