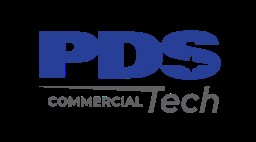 Job Information
PDS Tech Inc

Hardware Engineering Project Manager

in

Cupertino

,

California
PDS Tech, Inc. is seeking a Hardware Engineering Project Manager in Cupertino, CA.
Job Summary:
• The Hardware EPM is responsible for the technical management and support of engineering development projects within company's HW division. The EPM will manage and lead a cross functional team of skilled EE, SW, RF, and ME engineers. This role manages and tracks schedules and communicates risks and priorities. The successful candidate will be following up on day to day activities with the engineering team having the top level project goals in sight at all times and delivers board on quantity in a timely manner.
• The EPM role is highly technical. This HW EPM position will utilize a solid EE/CE/RF background to understand technical design details for radio and wireless performance of iOS devices in order to identify cross-functional issues and risks. This will enable you to set the proper priorities and put risk mitigation plans in place.
Description:
• Design, manage and track the development schedules for hardware devices by creating and maintaining a streamlined process, capturing parallel designs and clear paths to closure with owners for each action item
• Evaluate and prioritize tasks and risks of hardware products
• Root cause/ mitigate risks and failures to minimize development costs and development cycle time
• Drive suppliers to integrate their deliverables and schedules into the project
• Collaborating with silicon teams on off-the-shelf and custom silicon solutions
• Interaction with cross-functional team including PCB layout to drive development and implementation of rigid/flex board designs in devices and special one-shot board for development and tests including cellular and and wireless technology devices
• Track and drive hardware validation progress for devices including validation of wireless/radio technology including WiFi, Bluetooth, GPS and cellular, as well as overall system electrical characterization
• Provide timely issue resolution and critical path management as top priorities shift
• Offer multiple levels of status across a wide spectrum of individual contributor
Key Qualifications:
• BS EE/CE degree required, MS desired
• 2-4+ years of project management experience
• Detailed knowledge of product development cycles
• Strong understanding of manufacturing processes including PCB and flexes
• Experienced in setting up project schedules and work breakdown structures
• Excellent communication skills verbally and written
• Strong interpersonal skills, oriented toward teamwork
• Ability to filter and distill relevant information for the right audience
• Self motivated and proactive, demonstrating creative and critical thinking capabilities
• Understands and deals well with rapid development cycles; remains flexible and calm in the face of ambiguity
• Any of the following is also a plus:
• Experience in consumer electronics
• Chinese language skills
• Ability to travel internationally
All qualified applicants will receive consideration for employment without regard to race, color, sex, sexual orientation, gender identity, religion, national origin, disability, veteran status, age, marital status, pregnancy, genetic information, or other legally protected status.