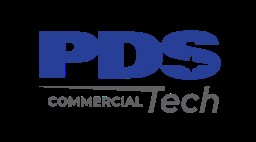 Job Information
PDS Tech Inc

Operations Specialist

in

Cupertino

,

California
PDS Tech is currently seeking an Operations Specialist for our client in Cupertino, CA
Job Summary :
We are a diverse collection of thinkers and doers, continually reimagining our products, systems, and practices to help people do what they love in new ways. This is a deeply reciprocal place, where everything we build is the result of people in different roles and teams working together to make each other's ideas stronger. That same real passion for innovation that goes into our products also applies to our practices, strengthening our dedication to leave the world better than we found it.
(AU) seeks to develop understanding, conversation, and critical thinking about our culture, organization, values, and role in the world in ways that enlighten, inspire, and build community among all employees. To do so, we build and deliver original classes and seminars, beyond-the-classroom tools and content, and primary research projects.
AU is looking for an Ops Specialist to support the team and the events that help to bring that purpose to life.
Key Requirements :
• 5+ years' experience as an Executive Assistant, Event Planner or Project Manager with a background in operations.
• Passion for helping others learn and develop.
• Awareness or thoughtfulness about what makes learning experiences effective.
• Desire and experience to provide outstanding customer service to all individuals involved in the process of educating people: from peers in AU to students in classes.
• Ability to navigate complex interactions with employees at all levels of the organization
• Strong organizational and prioritization skills, with the ability to multi-task
• Relentless attention to detail
• Aptitude for problem-solving
• Comfortable learning new technologies
• Commitment to follow-through to ensure tasks are completed
• Experience getting things done through formal/informal channels and networks
• Ability to streamline routine logistical tasks and create efficient processes
• Exceptional written and verbal communication skills, including the ability to handle sensitive information with tact, diplomacy, discretion, and judgment
• Proficient with common productivity tools such as Word, Excel, and Keynote
• Strong interpersonal skill
Responsibilities of this position include, but are not limited to the following:
• Support faculty with logistics coordination for AU sessions (room bookings, event set up, catering coordination, supplies, room set up, shipping, etc.)
• Provide customer service to our employees who attend our classes, as well as to HR and business partners who have inquiries around AU curriculum and activities
• Support the department as new programs and initiatives are created
• Provide technical support for AU virtual sessions (diagnose & troubleshoot)
• Assist with our New Employee Orientation (NEO). Responsibilities include handling logistics before and after NEO and assisting at NEO Sessions
• Use and support the department's internal systems for creating plans, tracking events, and managing participants
• Be the "go-to" person on the training team; a small portion of the job is administrative
Education : Relevant degree, or significant related work experience.
All qualified applicants will receive consideration for employment without regard to race, color, sex, sexual orientation, gender identity, religion, national origin, disability, veteran status, age, marital status, pregnancy, genetic information, or other legally protected status.