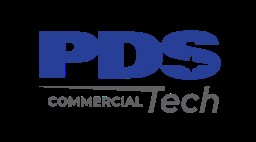 Job Information
PDS Tech Inc

Producer - Video II

in

Cupertino

,

California
PDS Tech, Inc. is seeking a TV App Producer in Cupertino, CA.
Description:
The producer sits at the heart of the Video Business team, working cross-functionally with Design, Production, Technical, and Editorial teams to coordinate and launch engaging campaigns and promotions to our customers.

Working closely with business partners to identify and understand their priorities, the producer maps out execution plans including deliverables, timelines, and dependencies.

They collaborate with a wide range of worldwide teams to ensure that projects are completed under the required deadlines and that all teams execute the vision in a clear and efficient fashion.
Responsibilities:
Leading kickoff meetings, creating and communicating milestones, scheduling reviews, and help executing launch plans.

Producers must effectively track and share project status, identify and resolve potential delays, QA and troubleshoot technical problems, and confirm that all aspects are ready for launch.

The producer will drive and document efficient processes in collaboration with engineering and product development teams.

They must be the expert in how content iterates in our ecosystem and have an in-depth understanding of how upcoming features will impact strategy.

They must set the pace while working on high-pressure projects with extremely tight deadlines; staying flexible as priorities shift while also holding peers accountable to meet deadlines.
Key Qualifications
A self-starter who demonstrates critical thinking. Goes above and beyond to get the job done.

Sees roadblocks as challenges to overcome and adapts to change seamlessly.

Help define and implement complex processes across multiple technical and creative production teams.

Ability to jump in and learn new tools. Technically savvy with a deep understanding of UI and UX principals and practice.

Execute projects to completion, including asset gathering and uploading.

A passion for the details, filling in gaps where necessary.

Skilled at developing and exercising cross-functional influence; translating between business stakeholders.

Proven experience project managing overarching schedules and driving milestones on complex, worldwide, large-scale, time-critical projects.

Confidence in calling out issues and excellent written skills when presenting to senior management on project status and expectations.

Experience working hand-in-hand with creative teams: Design and Editorial

Understands the ecosystem of services and hardware: (Mac OS, iOS, TV App, iTunes, etc.)

Well versed in pop culture, and passionate about digital entertainment including the latest trends and technologies

Available to work evenings and/or weekends
Our ideal candidate:
Will hit the ground running and be familiar with the speed at which startups work.

They won't be afraid to get their hands dirty to make sure everything is completed.

This is someone who has a proven track record of cross-functional collaboration, exercises the highest levels of professionalism and confidentiality, understands how to set the appropriate tone for a project, and operates with a constant sense of urgency, but without a sense of panic.

The ideal candidate also loves popular media and has an in-depth knowledge of company products.
All qualified applicants will receive consideration for employment without regard to race, color, sex, sexual orientation, gender identity, religion, national origin, disability, veteran status, age, marital status, pregnancy, genetic information, or other legally protected status.