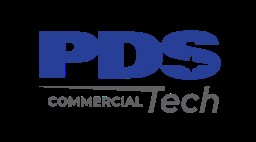 Job Information
PDS Tech Inc

Category Specialist

in

Dallas

,

Texas
PDS Tech is seeking candidates for a Category Specialist, in Dallas, TX.
Key Job Requirements
Inventory control to include receiving, put away, product stocking at numerous bins within multiple buildings, maintaining stockrooms and monthly product cycle counting

Clean room garment control to include collection of dirty garments and bins, stocking clean room garments in numerous locations and must be able to push garment bins around buildings

Communication daily with customers, peers, and manager by phone calls, emails, texts and Microsoft Teams to include audio and video

Self-motivated and must be able to plan your day and get all duties done without direct and constant supervision

Must be able to walk extensively throughout the day. Must be able to walk to other building within same site and periodically drive to a second site 6 miles away to service that building; mileage is reimbursed

Must cover peers shifts when they are on vacation or sick days.

Routinely works Monday through Friday; Periodically work a Saturday or a Sunday to cover a peer's shift.
or
Routinely works Sunday through Thursday; On Sunday, works in all buildings

Working hours are 6:00 AM to 2:30 PM

Be able to lift product boxes throughout the day

Be able scan product via a provided iPhone

Must be a team player and be able to assist peers!
What will you do?
May perform the functions or utilize systems stated below:
o Makes on-site program replenishments and disbursements. Performs stockroom duties to include: receiving, put-away, stock rotation, cycle counts, and other functions according to customer requirements.
o Perform laboratory services such as glassware collection/cleaning, biological waste collection/sterilization, and/or chemical inventory receipt/reconciliation.
o Operates various cleints' handheld devices that include:
o Delivers direct shipment orders to end users/ performs deliveries as required.
• Follows well defined procedures as outlined by Best Practices, SOP's & work instructions. Take direction from Supervisors (and Team Lead) regarding daily duties.
• Makes decisions and utilizes available resources to meet customer requirements, independently.
• Analyzes/maintains/reconciles various customer and company reports to ensure stakeholder requirements are met.
• Communicates with supervisor any customer issues and/or potential problems.
• Promotes personal growth and development by staying abreast of new policies and enhancements without the presence of site trainer and management team.
• Listens to customer concerns, effectively diffuses dissatisfaction, and quickly identifies course of action with a goal of first call resolution within established turnaround times.
• Works effectively with a diverse cross-functional team.
• Embraces Practical Process Improvement (PPI) methodologies.
• Access & utilize the clients' Intranet and SharePoint document management system.
• Represents with the client at all times throughout customer locations, professionally and positively.
• Performs other duties as assigned by management.
Education:
• Must possess a High School Diploma
Experience
• Experience in laboratory setting or services preferred
• Proven customer service skills
• Detail oriented, problem solver, promotes team environment
• Computer/software skills (i.e. Outlook, Excel, Word, PowerPoint)
• Demonstrated verbal, written and presentation skills
Knowledge, Skills, Abilities
• Must be able to read, write and speak English fluently.
• Displays a high level of confidentiality for both customer and Fisher.
• Must maintain the clients' Four-I Values
• Must possess a strong desire to serve the customer, and the interpersonal skills to deal with various levels of personnel at the customer site.
• Must possess strong communication skills and customer focus to deliver excellent customer service including maintaining a professional appearance at all times.
• Must possess the operating skills to use hand held scanners and learn to enter data in various systems as necessary.
• Must possess strong analytical skills to reconcile various reports to ensure customer requirements are met.
• Must possess the organizational skills to multi-task and meet deadlines as needed.
• Must be able to use a computer and possess intermediate skills in Microsoft Office suite of software.
Works primarily at customer locations, in office environment to include cubicles and/or in and around shipping/receiving docks, stock rooms, storage locations and laboratory environments. May be required to work independently at customer location.
Extensive walking may be required.
May pass through areas where chemical based allergens may be in use (such as penicillin, tetracycline, etc)
Must be able to lift, push and pull 30-40 pounds consistently; may be required to lift 50 lbs.
May be able to use material handling equipment such as push carts and pallet jacks.
Depending on area of building, personal protective equipment may be worn to include lab coats, coveralls, hood, facemask, hairnets, safety gloves, and safety glasses.
Some areas require steel toe shoes, bump hats and/or safety glasses
Must be able to work overtime as required.
All qualified applicants will receive consideration for employment without regard to race, color, sex, sexual orientation, gender identity, religion, national origin, disability, veteran status, age, marital status, pregnancy, genetic information, or other legally protected status.