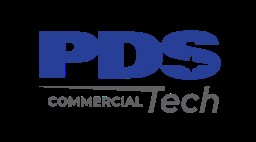 Job Information
PDS Tech Inc

Material Handler - DFW 1st shift

in

Dallas

,

Texas
PDS Tech is seeking candidates for a Material Handler position in Grand Prairie, TX
Position Summary:
Responsible for the planning, processing and on-time fulfillment of internal and external customer orders for Supplemental Type Certificate kits as well as other kit related building activities.
This assignment is expected to be through December 2021.
Primary Responsibilities:
Kit Planning and Building: 80%
Open production orders to build Supplemental Type Certificate kits to support external and internal customer requirements

Open production orders to build non- Supplemental Type Certificate kits such as systematic kits for the internal Component Repair shop or periodic inspection kits for Contractor Logistics Support requirements

Update kits in inventory as changes are made to bills of materials to ensure kits stay at the latest revision
Materials Management: 15%
Enter demands against production orders to issue necessary materials from inventory to support kit building activities

Submit expedite requests to warehouse for material receipt and/or issue to ensure customer need dates are met

Make recommendations to Material Planning personnel to maintain adequate inventory levels to support kitting activity
Reporting: 5%
Request Supplemental Type Certificate data packages from internal Engineering print room and ensure outgoing kits have proper documentation to support installation at customer site

Ensure compliance with Federal Aviation Administration regulations

Report kitting activity to management on a weekly basis

Report kitting issues to management to prevent or limit delays to kitting activities needed to support internal and external customers
Additional Responsibilities:
Other duties as assigned.
Qualified Experience / Skills / Training:
Education:
Required:
AA degree or equivalent work experience.
Experience:
Required:
A minimum of three (3) years in a materials planning function directly related to areas of demand forecasting, customer demand management, material planning, inventory control, purchasing, production planning or scheduling
Preferred:
Strong knowledge of aircraft parts and components

Knowledge of hazardous materials
Licensure/Certifications:
Required:
Knowledge, Skills, Demonstrated Capabilities:
Required:
Entry level knowledge of material management, bills of materials, and inventory of materials

Entry level knowledge of technical terms
Preferred:
In depth knowledge of company structure and how each department interacts and depends on each other.

Strong knowledge of technical terms
Communication Skills (Spoken, Written, Influencing, Proficiency in Other Languages):
Requires ability to communicate effectively verbally and in written form. Proficiency in French language is preferred

Regularly make contact with warehouse by phone, email or in person to resolve problems with receipt and goods issue of materials
Technical Systems Proficiency:
Knowledge of SAP/MRP preferred
Travel Required:
5% Domestic and International
Citizenship:
US Person under ITAR definition (U.S. Citizen, green card holder or person covered under our existing ITAR license)
Clearance:
Decision Making, Complexity:
Determine what materials to maintain in stock collection and appropriate inventory levels directly related to kitting activity that will allow company to meet goals and performance metrics

Expedite delivery of kitting materials required to meet customer expectations and requested delivery dates
Organizational information:
This position reports to Manager, Material Planning
Direct Reports:
Job Dimensions, Contributions to Success:
Plan, process and execute on-time fulfillment of internal and external customer orders for Supplemental Type Certificate kits as well as other kit related building activities.
Nature of Contacts:
Involved Communication on a regular Basis with internal and external parties
Physical Requirements:
Onsite: 95%

Vision: able to see and read computer screen and other electronic equipment with screens, able to read documents, reports and engineering drawings. Daily

Hearing: able to hear to participate in conversations in person and via teleconference or phone and to hear sounds on production floor including safety warnings or alarms. Daily

Speaking: able to speak in conversations and meetings, deliver information and participate in communications. Daily

Equipment Operation (personal computer, telephone, copies, fax machine, and related office equipment and using electronic identification card to enter building floors and internal doors): able to operate most office and personal electronic equipment and some tools including production tools such as hydraulic lifts. Daily

Carrying: able to carry documents, tools, drawings, electronic equipment up to 30lbs/14kgs. Daily

Lifting: able to lift documents, tools, drawings, electronic equipment up to 30lbs/14kgs. Daily

Pushing / Pulling: able to push and pull small office furniture and some equipment and tools. Daily

Sitting: able to sit for long periods of time in meetings, working on computer. Daily

Squatting / Kneeling: able to squat or kneel to retrieve or replace items stored on low shelving. Daily

Standing: able to stand for discussions in offices or on production floor. Several times a week

Travel: able to travel independently and at short notice. Rarely

Walking (include routine walking such as to a shared printer to retrieve documents): able to walk through office and production areas including uneven surfaces. Daily

Personal Protective Equipment required: Required PPE includes, but is not limited to, Safety Shoes, Safety Glasses, Hearing Protection, Respirators/Masks, and/or Protective Gloves as required by site and/or customer site
All qualified applicants will receive consideration for employment without regard to race, color, sex, sexual orientation, gender identity, religion, national origin, disability, veteran status, age, marital status, pregnancy, genetic information, or other legally protected status.