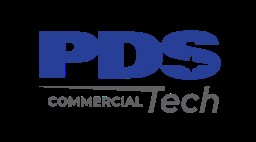 Job Information
PDS Tech Inc

Production Associate -Deburr

in

Dallas

,

Texas
PDS Tech, Inc. is seeking Production Associate in Dallas, TX.
Description/Comment:
2nd Shift

The Deburr Production Associate will be part of a team that performs such typical finishing operations as drilling, tapping, breaking edges, finishing threads, grinding, deburring, polishing chamfering and blending surfaces to facilitate the completion of precision machined parts per engineering requirements. The chosen candidate will be responsible for performing daily and periodic cleaning of the work area and performing minor maintenance of equipment.

The Deburr Associate will also be responsible for maintaining personal protective equipment and will have annual training requirements in topics ranging from safety, hazardous materials, quality systems, and other topics. Please note: This position can expect to train on 1st shift (4 – 12 weeks) and will move to 2nd shift 2p-10:30p
Roles and Responsibilities include but are not limited to:
Working safely every day and supporting efforts to maintain an injury free work place

High attention to detail in personal work as well as fellow team member's work

Close interaction with personnel responsible for machining and finishing process establishment and execution

Day to day interaction with Raytheon employees including all levels of Precision Manufacturing management

Changing and improving processes to increase productivity and competitiveness

Meeting cost & schedule commitments while maintaining the utmost standards for quality

Promoting a spirit of cooperation and following company policies
Required Skills
Able to read and interpret engineering drawings and basic knowledge of GD&T.

Aptitude to work safely with X-Acto knives, and power deburr tools.

Highly skilled with removing burrs without damaging part surfaces/dimensions.

Ability to perform deburr under magnification using mag lights and microscopes.

Able to perform repetitive tasks.

Propensity to perform in-process inspection using go/no go tread gages and Deltronic pins.

Must be able to read and write legibly and maintain accurate records

Proficient/superb hand skills together with a good eye for detail to ensure all components meet the quality requirements

Experience in a fast paced shop environment supporting multiple priorities

Job duties require excellent hand / finger dexterity and extreme attention to detail.

Demonstrated history of being able to adhere to detailed work instructions and quality standards.

Able to perform repetitive tasks in accordance with an established, proven process and to perform in-process inspection in accordance with company standards and customer specifications.

Effective time management skills are a must.

Candidate must be open to any shift 1st, 2nd or 3rd

4 plus years of experience in a lean manufacturing environment

Ability to regularly lift up to 28 pounds

Required U.S. Citizenship
Desired Skills
6 years' experience in mechanical assembly environment, performing drilling, tapping and deburring on precision machined parts.

Experience using drill presses, drill jigs and knowledge of vibratory deburr.

Highly competent and trustworthy. Sincere relationship management skills are a must

Exceptional interpersonal written and oral communication skills

Positive attitude and teaming skills needed.

A successful candidate would be able to accomplish daily work tasks with a minimum amount of supervision.

Knowledge of standard continuous improvement tools such as Kaizen/6 sigma, 5S, Successive verification, Pull Systems, etc.

Ability to obtain a DoD Secret security clearance
Required Education
High School Diploma or equivalent
All qualified applicants will receive consideration for employment without regard to race, color, sex, sexual orientation, gender identity, religion, national origin, disability, veteran status, age, marital status, pregnancy, genetic information, or other legally protected status.