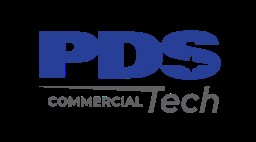 Job Information
PDS Tech Inc

RS Aircraft Tech Sr

in

Dallas

,

Texas
PDS Tech is seeking a RS Aircraft Tech Sr for an open position in Dallas, TX
Position Purpose:
Independently perform a variety of aircraft modifications and maintenance functions such as removal and installations of airframes, landing gear, engine components, electrical components, and control systems to assure conformance to procedures, performances and test specifications.
Job Description:
Perform required. periodic maintenance and necessary servicing of all aircraft mechanical systems.

Must demonstrate the ability to consistently perform assigned maintenance task within the quoted or standard CMP time.

Provide work direction for assigned technicians.

Promote high standards of quality through instruction and by example setting. .

Act on behalf of Mechanical Team Lead (MTL) in his/her absence and assume the duties and responsibilities of the MTL when assigned.

Coordinate with the Inspection department to ensure compliance with internal and FAA inspection and documentation requirements.

Properly complete work order sign-offs, shift turnovers, and other paper work in a timely manner.

Ensure that all work accomplished meets quality standards and specifications.

Properly identify (tag) customer property and equipment.

Store aircraft components and other customer property securely and safely.

Follow standard operating procedures and JSAs when operating ground support equipment, such as power supply, hydraulic rigs, nitrogen filler carts, and oxygen service carts.

Operate and supervise use of special support equipment used in removal and installations of major components.

Coordinate movement of aircraft as required. .

Assist in training new employees concerning computerized maintenance program (CMP) maintenance manuals, SRMs illustrated parts catalog (IPC) usage, flight test installations, and all maintenance of major components.

Coordinate with other departments to arrange for the overhaul or repair of customer property as needed.
Additional Functions:
Use the material tracking system to create parts demand and to charge labor to correct work orders and item numbers. .

Apply 6S and Lean Initiatives to keep shops, hangars, and aircraft work areas clean and uncluttered.

Properly collect and dispose of waste fuel, oil, hydraulic fluids, de-icing fluids, and solvent rags. .

Implement and apply Lean/continuous improvement processes to all areas of responsibility. .

Properly use and maintain company-provided tools and equipment.

Return items to designated storage area after use.

In support of aircraft certification and final phase testing, may include flight tests on aircraft as required.

Perform other duties as assigned.
Education and Experience Requirements:
High School Diploma or GED required.

4 years Aviation Maintenance experience to include 3 years of experience working on mid/large size aircraft required.

Corporate aircraft experience preferred.

Other FAA Airframe and Powerplant Mechanic Certificate required.

Valid Driver's License required.
Other Requirements:
Advanced knowledge of inspection and maintenance procedures for various aircraft models and systems within each aircraft product line.

Advanced knowledge of pertinent technical reference materials (maintenance manuals, IPCs, Service Bulletins, structural repair manuals, engineering drawings, ADS, etc.).

Working knowledge of the FAA regulations, process specifications, Repair Station and Quality Control manuals, and company policies and procedures.

Must be able to read, write, speak, and understand the English language.
Unique Skills:
RS Aircraft Tech sr. Completions
Join our team as a part of our Advanced Build teams.

In this job you will work with a world class team of mechanics to finish out our final phase of aircraft build and delivery.

In this role you will do support the completions of our large cabin aircraft.(G600, G500, G650 etc.)

Previous experience preferred with Aircraft A & P Flight operations, performing gear swings CMP work, Alert & service bulletines plus General Aircraft maintenance.

Also assist with installation and removals on large cabin aircraft interior items, examples; headliners, sidewall panels, lower dado panels and Galley, lavatory and cabinets, cockpit and cabin seat removal and installation.

Aviation certifications are strongly preferred.

The advanced build team is a combined team effort utilizing personnel in various interior rolls and all candidates must be flexible to work in a team environment and position for a weekend day shift.

Apply today to be a part of Creating & Delivering the world's finest aviation experience.
All qualified applicants will receive consideration for employment without regard to race, color, sex, sexual orientation, gender identity, religion, national origin, disability, veteran status, age, marital status, pregnancy, genetic information, or other legally protected status.